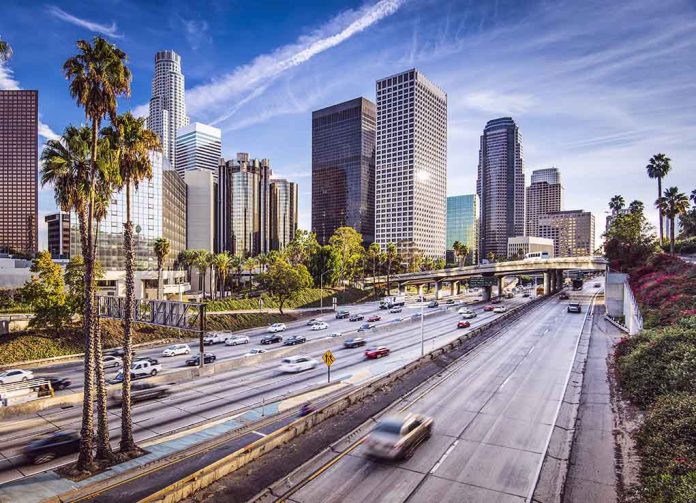 (BrightPress.org) – Los Angeles is advancing legislation to establish the city as a "sanctuary city" for illegal immigrants. The motion was put forth by city councilmembers Hugo Soto-Martinez, Eunisses Hernandez, and Nithya Raman who want sanctuary status "permanently" enshrined into city law. The move would effectively prevent Immigration & Customs Enforcement (ICE) from utilizing city resources in pursuit of illegal immigrants.
Raman announced the move with a tweet that received very little positive feedback if the replies are anything to go by. In fact, at the time of writing, there wasn't one positive reply to her original tweet out of nearly a dozen replies.
The motion would direct city staff to write an ordinance that would put an earlier 2017 policy into city law. Explicitly the ordinance would prohibit any city resources, including law enforcement databases, from being accessed by federal authorities for the purposes of immigration control. City employees would also be prohibited from asking about immigration status, investigating, or enforcing any laws related to their immigration status. It would require a warrant before granting access to information about an individual or access to private property where the individual may reside.
LAPD has been prohibited from enforcing immigration law since 1979, they would only allow federal authorities to access jails or inmates if they had a warrant, and would not allow anyone in their custody to be handled by ICE even if they knew the individual was in the country illegally. The LA Times contested those claims, however, suggesting the police had been aiding ICE despite the official policy.
The city council had previously passed a resolution declaring the city to be a sanctuary city; however, legally, the move was largely symbolic and offered no practical protections. This move is an attempt to rectify that.
A 2017 report from Pew Research suggested that almost 10% of the estimated 11 million illegal immigrants reside in and around Los Angeles. "Limousine liberals" love their domestic help, especially when they can afford to pay them reduced wages given their illegal status.
Copyright 2023, BrightPress.org