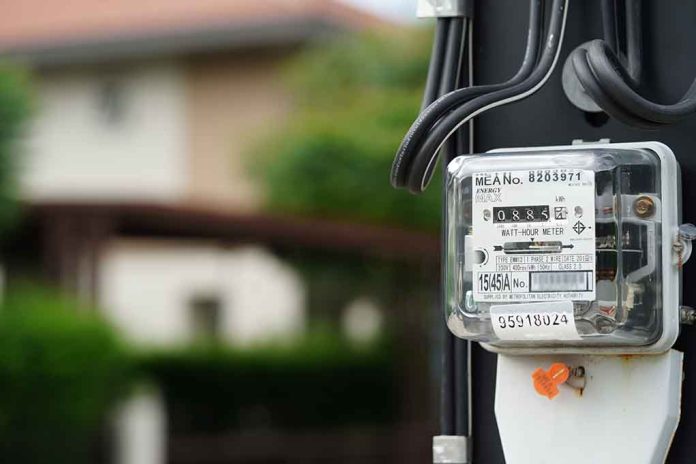 (BrightPress.org) – Republicans received a wave of support from a coalition of 27 different organizations in support of their new energy legislation, they all signed onto a letter sent to Speaker Kevin McCarthy (R-CA) urging the passage of the reforms.
The group is led by Americans For Prosperity (AFP) and their letter pushed for the passage of H.R. 1, the Lower Energy Costs Act. They suggest that improving our energy output and supply would dramatically help families and low-income Americans by giving them a break from the high costs of necessities like electricity and fuel.
The bill would encourage an increase in the production of energy while phasing out some regulations and taxes, which should lower costs across the board and hedge against the inflation of the dollar.
AFP Vice President of Government Affairs Akash Chougule called the inflation historic and suggested Biden's administration was waging a "war on American energy" in a written statement provided to Fox News Digital. He suggested the reforms contained in the bill would accelerate the production of new facilities and increase the available supply of energy. The letter encourages Congress to "swiftly pass" the bill and puts potential detractors on notice that they intend to "hold [them] accountable."
A few of the specifics in the bill include revising natural gas production regulations, encouraging U.S. mining firms to source critical minerals in the states, ending new taxes on natural gas infrastructure, and guaranteeing the leasing of federal land for oil and natural gas extraction.
The industry experts and their professional associations have blamed the Biden administration for making energy production more difficult and costly than it needs to be, driving prices up. Their so-called green energy policies have also driven mineral sourcing to places like the Congo where our desire for electric batteries is destroying a nation full of African people, but that's no big deal as long as limousine liberals can feel better about driving an electric vehicle.
Copyright 2023, BrightPress.org