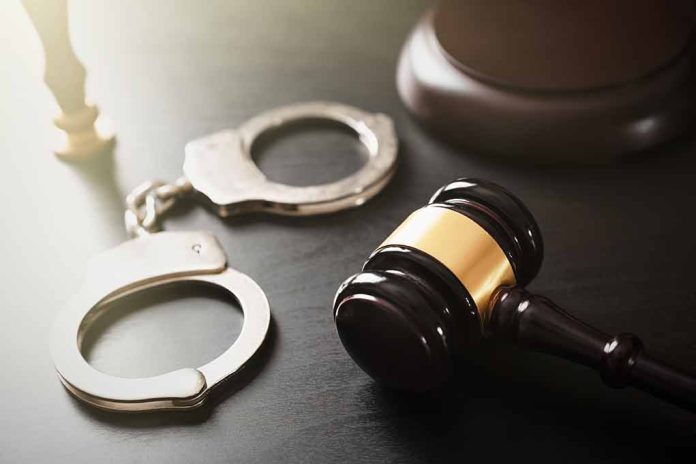 (BrightPress.org) – An Illinois man was arrested after calling 911 on squatters who had broken into and occupied his home shortly after his renters left in February. Back and forth between the court system, the police, and the Marshal's office have left him stuck and unable to enter his own property.
An eviction order has been issued, but scheduling the eviction with the Marshal is going to take some more time with the earliest estimate of eviction happening in September. Also concerning are the deaths of two individuals in the home during their occupancy. They were killed by drug overdoses, suggesting the squatters are dangerous to themselves as well as others.
Homeowner Tim Arko explained that just days after his renters had left, he went to inspect the property and was confronted by someone pointing a gun in his face immediately after he parked his car in the driveway and exited his vehicle. He said he jumped the fence and ran, not knowing what else to do. When police responded to the scene, they arrested Arko after the squatters told police he was a home invader. Arko was released without charges after proving he was the legitimate homeowner.
That occurred in February, and the squatters are still occupying his home, even after two deaths from drug overdoses. Arko was even cited by code enforcement for maintenance failures on the property that he cannot legally enter until eviction is completed. It took him months to secure an eviction order, and now it will take another month or two before the marshal can execute the eviction due to scheduling constraints. There must be a lot of evictions happening in DeKalb County if it takes 6 weeks to get a marshal.
Investigative reporter Justin Gray interacted with one of the squatters while shooting video outside the home. The individual claimed they had not broken into the home in order to gain access, despite visible damage to the exterior fencing.
Army Lt. Col. Dalia Dure similarly had his Dekalb County home invaded by squatters. In May, the sheriff evicted and arrested the squatters using an intruder affidavit and skipping the courts.
Copyright 2023, BrightPress.org