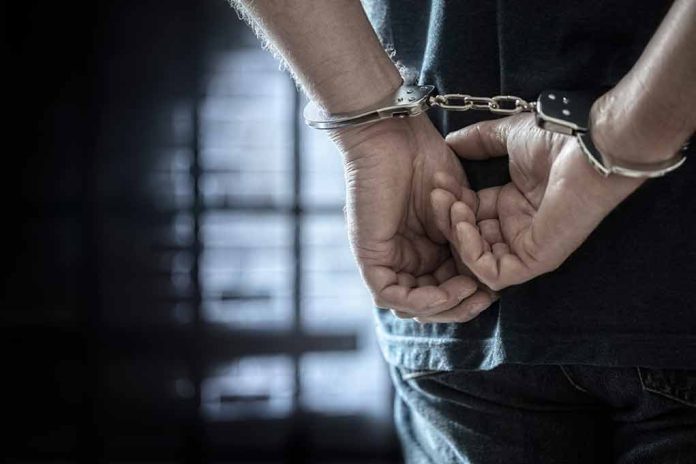 (BrightPress.org) – A mass shooting during a large block party in Muncie, Illinois during the early morning hours of Sunday, July 30th left 1 person dead and an additional 17 people injured. Police arrested 36-year-old John L. Vance in connection on Tuesday, August 1st. He'll be charged with "several felonies" according to a statement from the police. Specifics regarding the quantity and descriptions of the charges have yet to be released.
The police statement also suggested there may be more charges coming down the pike from the Delaware County District Attorney's office.
Mayor Dan Ridenour spoke at a vigil for the victims on Tuesday evening. In his comments, he acknowledged that they won't be able to heal the community's pain but that the arrest might bring them closer to closure.
Muncie Police Chief Nathan Sloan said during a press gathering on Monday that they had been attempting to get the massive party shut down, the block party had several hundred partiers when reports of gunfire came in and they immediately went into rescue mode. He said that his officers had immediately gone to work providing emergency medical assistance and transportation of the wounded upon arriving on the scene Sunday morning. He also told the gathered that police believed this was not the work of one man.
He said they knew that the owner of the venue occasionally rented the space for large events and that this party was out of control with revelers overflowing into the street. Police estimated that between 500 and 1000 people were on the scene at the time of the shooting.
30-year-old Joseph E. Bonner III died as a result of his wounds. It's still uncertain what events lead to shots being fired or even how many shooters were involved. Sloan complained that some witnesses were hesitant to speak with them. He also asked the public for any information, including pictures or videos that might help them investigate.
Sloan refused to elaborate on any details they had uncovered as their investigation is still ongoing.
This one gave an error when I clicked compare text.
Copyright 2023, BrightPress.org