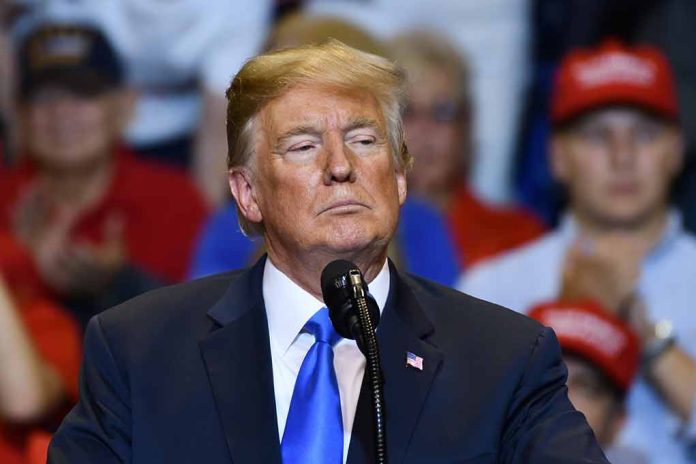 (BrightPress.org) – Special counsel Jack Smith's office has claimed that a man previously indicated as "Trump Employee #4" has changed his testimony after recanting what they're called "false testimony." The office claims the man wass told he was under investigation for perjury. Yuscil Taveras was the director of information technology at Trump's Mar-A-Lago resort where the FBI raided in order to procure documents Trump took as part of his presidential papers collection when he left office.
A filing on Tuesday from Smith's office indicated that Taveras changed his tune when he stopped using a Trump-PAC-sponsored lawyer to a federal defender. The testimony was in regard to deleted security camera footage from the resort and led to yet another indictment from Smith's office.
The filing claimed that "immediately" following the change in counsel, Taveras updated his testimony, recanting previous claims which allowed the special counsel to conjure new charges. Taveras has previously used Stanley Woodward as his attorney who is also representing other folks who worked with Trump. Neither Woodward nor Taveras had a comment for NBC News.
Prosecutors made the filing as part of their attempt to indicate Woodward has a conflict of interest in the case. They claim to have evidence that another of Trump's employees, Carlos De Oliveria, requested Taveras delete security camera footage after it was subpoenaed. In previous testimony, Taveras said he did not recall any conversations about deleting security camera footage.
Then in June, Taveras was notified that D.C. prosecutors were investigating him for possibly perjury in relation to his claims. They claim that Woodward has a conflict in representing these individuals, suggesting he's unethically coaxing them to engage in perjury to defend the Trump organization. Following the switch in legal counsel to a federal defender provided by the courts, Taveras subsequently implicated Trump, Oliversa, and Trump aid Walt Nauta in efforts to scrub the footage.
Whether his previous testimony was false, or he was coaxed into creating false allegations against Trump under threat of prosecution is anyone's guess.
Copyright 2023, BrightPress.com