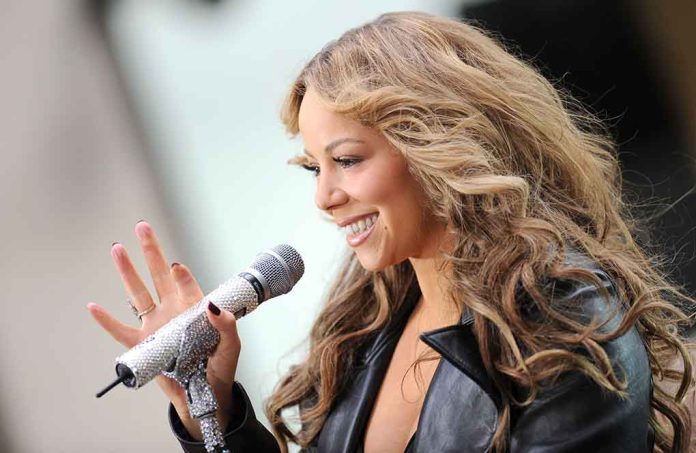 Music Legend Accused Of STEALING America's Favorite Song
(BrightPress.org) – Mariah Carey's hit song "All I Want for Christmas Is You" is a holiday classic. It has proven to be one of her greatest hits. In fact, it's hard to escape the song during the holiday season. All that being said, Carey currently finds herself in hot water because Andy Stone, also known as performer Vince Vance, is accusing her of copyright infringement and misappropriation over the use of his song title.
The Allegations
Stone named Carey, Sony Music Entertainment, and co-writer Walter Afanasieff in his complaint. He claims the song Carey recorded used the style and popularity of his song from 1993. He claimed his version of the tune topped charts and received significant airplay that year. Stone and Vince Vance and the Valiants recorded "All I Want for Christmas Is You" in 1989, and then put it on their album of the same name in 1992.
The song's lyrics and melody are entirely different from Carey's music. Still, Stone concludes that confusion over the name is the issue. The singer said Carey's tune misused his creativity. He also maintains Carey did not seek his permission to use the title. The singer claims copyright on "All I Want for Christmas Is You."
He allegedly first contacted Carey and her people about the issue in April 2021, but they failed to reach an agreement at that time.
Potential Complications
Stone may have some trouble with his claim, which he filed with a federal court in New Orleans. The US Copyright Office shows that 177 works use the title "All I Want for Christmas Is You." The agency also notes people cannot copyright a title, and that the only option to protect it might be through a trademark.
Another issue is that it's been decades since Carey's song has been on the air — she released it on her "Merry Christmas" album in 1994. She's earned over $60 million from the popularity of the tune, and people have streamed it on Spotify more than one billion times. Officials may question why it took Stone almost 28 years to file for copyright infringement.
To prove his case, he must show he holds a valid copyright (which he does not on the title because no such copyright exists). The only other option is to prove substantial similarities between the two works. But he's already admitted the song's lyrics and tune aren't the same. Based on this, do you think he could win the almost-$20 million in damages he is seeking in the case?
Copyright 2022, BrightPress.org