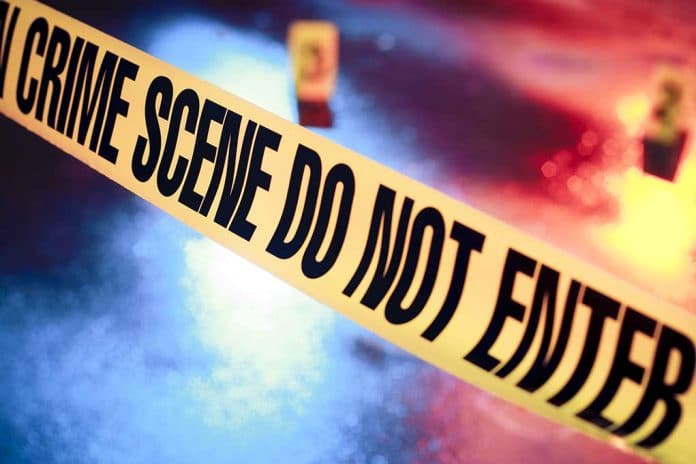 (BrightPress.org) – Veterans all over America continue to serve in their own unique ways. Some start businesses and employ fellow veterans. Others continue to serve through government employment, and some use their skills to better other people's lives. Then, there are those who go where most dare not tread.
Video: Marine Corps veteran calmly disarms burglar in seconds, sends accomplices running for their lives https://t.co/sgTenXHHlD

— Rhianna Rita Starr (@rhianna) October 21, 2021
On Wednesday, October 20, a Marine Corp veteran was patronizing a Chevron gas station. As the unidentified veteran minded his business browsing the store, three would-be burglars rushed in. One brandished a weapon and pointed it at the cashier.
That's when the vet's military training kicked in, and surveillance cameras caught an extraordinary moment on video. The veteran instinctively grabbed the weapon, twisted the want-to-be robber's arm, and drove him to the ground. The two other suspects immediately fled the store.
The veteran pinned down the suspect until law enforcement authorities arrived on the scene. It turns out the potential robber was a minor. Officers booked him into a juvenile detention facility and charged him with robbery and aggravated assault.
When sheriff's deputies asked how the veteran took charge of the situation and thwarted a dangerous crime, he responded that the Marine Corps taught him to take control and not mess around.
Copyright 2021, BrightPress.org