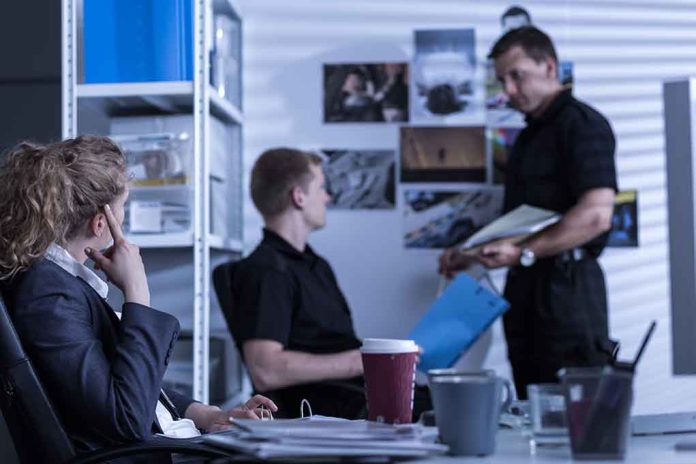 Mass Murder Investigation Has People Worried
(BrightPress.org) – Four University of Idaho students were killed in the early morning hours of November 13. An assailant (or assailants) stabbed Ethan Chapin, 20, Xana Kernodle, 20, Madison Mogen, 21, and Kaylee Goncalves, 21, to death. The community is now reportedly terrified, and some are blaming the police.
Terror in the Community
According to the New York Post, police officials in Moscow, Idaho, received 88 calls for unusual circumstances and welfare checks in October. In the two weeks following the grisly quadruple homicide near the University of Idaho, there were 114. While cops continue their search for clues, a slew of students bailed on the remainder of the semester, vowing to stay away until authorities find the killer.
Moscow is a tight-knit college town on the border of Washington state. With a violent crime rate far below the state average and a virtually non-existent murder history, some residents believe the cops in this picturesque town were not prepared.
Radar Online accused the police of a number of missteps. Locals believe law enforcement could have potentially allowed the killer or killers to get away.
One of the complaints is that a garbage truck took the home's trash and mixed it with the rest of the neighborhood's before it could be searched, creating a chain of custody nightmare should police discover anything. Tire tracks at the scene allegedly went unmeasured for six days after the murders.
Along with allegations of mismanaging the crime scene, Radar also accuses cops of failing to include the woods behind the home in their search.
Murderer Still At Large
Moscow police insist that whoever murdered the four students was sloppy, leaving a pile of evidence behind. They believe they know what kind of knife the unidentified suspect used, but haven't found the murder weapon. Someone in the town killed and skinned a dog just weeks before the homicides, but cops dismissed it as unrelated.
Cops still believe the students in the house were targeted directly, which could complicate the amount of work for investigators. Weeks later, with no suspects and a dwindling student body, chances continue to rise that whoever did this horrible thing is long gone.
It's worth noting that it isn't unusual for police to not name a suspect immediately after a crime such as this, despite what television shows like "The First 48" might portray. However, that's cold comfort for those who live in the town and the families of the victims.
Do you believe the police should respond to some of the concerns?
Copyright 2022, BrightPress.org