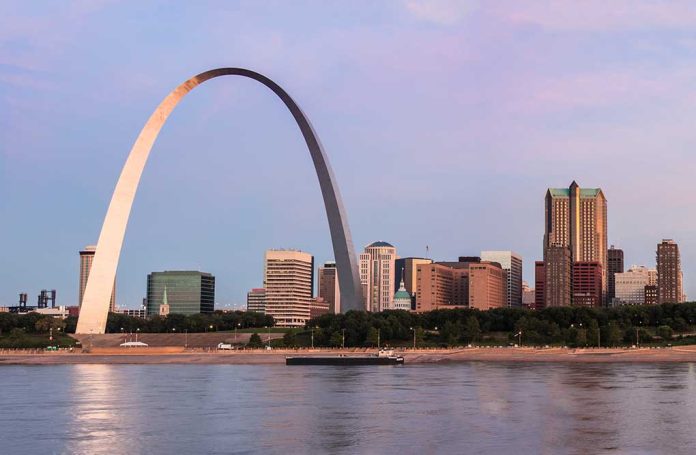 Mass Shooting in St Louis
(BrightPress.org) – It was just after 9 a.m. when police in St Louis, Missouri, got the call. Students were fleeing from an active shooter at the Central Visual and Performing Arts High School. Cops arrived on the scene and stormed the school, but not before the shooter took two innocent lives.
On October 24, 19-year-old Orlando Harris, a former student, opened fire inside the facility, killing two and wounding seven others. According to Reuters, Police Commissioner Mike Sack told reporters that officers entered the school as quickly as possible and engaged the suspect, killing him during a gunfire exchange.
At least 2 people are dead and 7 others injured after a shooting at a St. Louis high school, officials say. @stlpublicradiohttps://t.co/brnjiESI8e

— NPR (@NPR) October 24, 2022
Police later found a note in the killer's car that helps affirm the suspicion of psychological issues; it alludes to feelings of loneliness and desperation. Sack described the note as a "manifesto." Whatever the reason, 61-year-old teacher Jean Kuczka and 15-year-old Alexzandria "Alex" Bell are dead. Sack reminded reporters that the nine victims on paper — not including the gunman in the tally — pale in comparison to the scores of people affected.
The killer reportedly left a note in his car expressing feelings of loneliness. It reportedly stated that Harris never had any social life or a girlfriend. The note read, "This was the perfect storm for a mass shooting."
On the scene that day, seven unarmed security guards joined students and teachers in active shooter protocols. The building was locked, and nobody knows yet exactly how he got in.
Copyright 2022, BrightPress.org