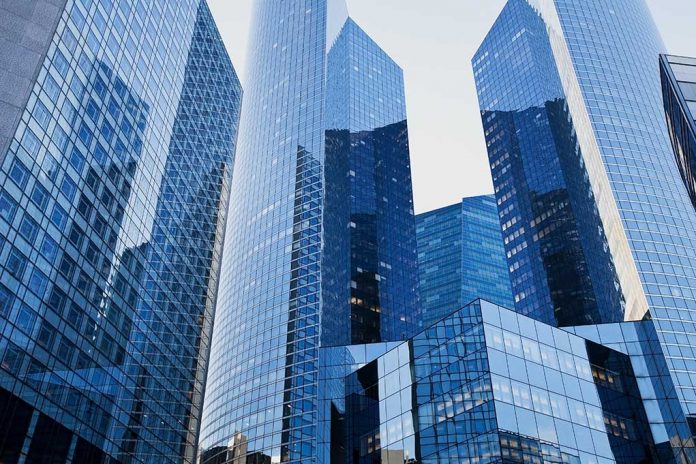 (BrightPress.org) – The partisan House Select Committee investigating the January 6 Capitol Hill riot might be asking companies to violate federal law. House Minority Leader Kevin McCarthy (R-CA) says if companies comply with a request by the committee, they could be in serious trouble.
The committee is demanding that 35 private companies preserve records of conservatives who attended the rallies or participated in the riot and who could be relevant to their investigation. Companies include telecommunications, email and social media platforms.
Kevin McCarthy warns tech companies that Republicans "will not forget" if they turn over phone and email records to the committee investigating the Jan. 6 riot at the U.S. Capitol building. Such an action would be a BLATANT violation of the 4th Amendment. https://t.co/5MSmFBL0cQ

— David Burke 🇺🇸 (@ConservativeTht) September 1, 2021
McCarthy said if the companies comply, it will put Americans in the crosshairs of Democrats intent on creating a surveillance state. Additionally, the minority leader asserted it's a violation of federal law to provide the private information of individuals, and companies could lose their licenses to operate in the United States if they succumb to the Democrat's lawless demands. If they choose to break federal law, McCarthy warned that a Republican majority would have a short memory, and the companies would see accountability for their actions.
The 35 companies aren't under any obligation to obey the requests, and Democrats didn't formally subpoena them for records. Companies the committee reached out to include, but are not limited to, AT&T, T-Mobile, Verizon, Apple, Microsoft, Facebook, Reddit, TikTok, Twitter and YouTube. Committee Chairman Bennie Thompson (D-MS) said they're only gathering facts and aren't alleging any wrongdoing.
Copyright 2021, BrightPress.org