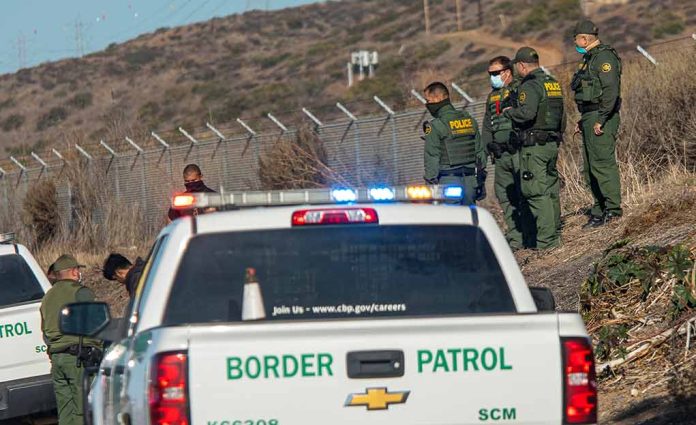 (BrightPress.org) – Mexico has reached an agreement with U.S. officials on a new set of immigration rules that should help reduce the number of illegal border crossings. The changes should also create new avenues to process asylum seekers and other migrants who are anticipated to surge as the Title 42 pandemic era restrictions are lifted in early May.
Mexican President Andres Manuel Lopez Obrador and Homeland Security adviser Liz Sherwood-Randall along with their aides and other officials conjured a five-point plan during their meeting on May 2nd, per their press statements.
Mexico will continue to take migrants from Cuba, Haiti, Venezuela, and Nicaragua who are denied entry to the U.S. at the border, as well as up to 100,000 people from El Salvador, Guatemala, and Honduras who have families in the U.S. 
The moves are meant to augment policy changes already being enacted, including the addition of immigration centers outside the U.S. where people can apply for legal resettlement to the U.S., Spain, or Canada. The first two will open in Colombia and Guatemala. 
Despite the pandemic-era policy that let many folks be denied entry at the border, millions have crossed illegally in the last two years. Many have been lied to and told that the border is open, increasing the draw and thus number of people trying to come into the country. 
Mexican cooperation on this is key as migrants come from around the world in order to enter illegally across the southern border due to the lack of enforcement and trafficking operations employed by criminal cartels. 
Additionally, 1,500 American troops will be deployed to help maintain the border as the restrictions end. President Joe Biden has been desperate to get a handle on the criticism surrounding the border crisis, his representatives often refuse to acknowledge the problem or project blame on Republicans. Biden's administration has downplayed the problem as governors and mayors around the country cry out for relief. Current estimates suggest almost five million illegals have entered the country during his two years in office, will it be ten or twenty million by the time he leaves?
Copyright 2023, BrightPress.org