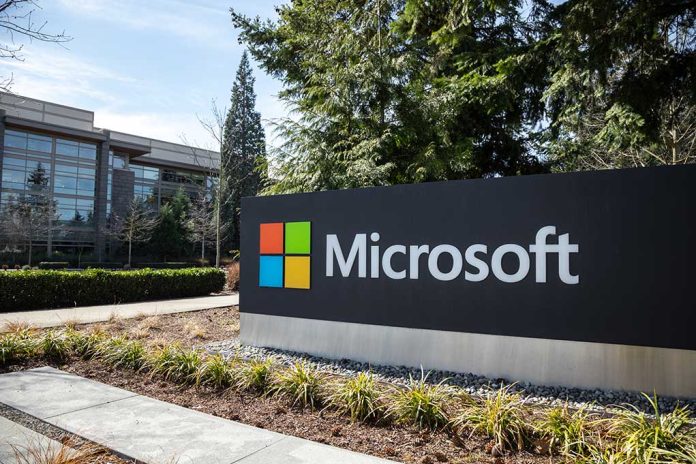 (BrightPress.org) – As technology evolves and integrates more into our everyday lives, is it making us less safe? Nearly a year ago, a Russian government hacking group compromised a dozen US federal agencies by exploiting a vulnerability in SolarWinds software. In a new blog post by Microsoft, the technology company warns that the group that launched the cyberattacks last year is at it again. This time, they're using similar hacking methods against the global IT supply chain.
Microsoft warns of new attack by group behind SolarWinds hack https://t.co/aPNA6FLEwa pic.twitter.com/I7tNtn1sCM

— The Hill (@thehill) October 25, 2021
The hackers are attempting to break into different parts of the supply chain. They're attacking resellers and technology service providers that manage cloud services and other tech companies. Between July 1 and October 19, Microsoft said it informed over 600 customers of 22,868 attacks. Fortunately, Microsoft said it believes only 14 of the resellers and service providers fell victim. The company added that there wasn't a specific flaw in the software hackers exploited. Instead, the attackers focused on a large number of people and used as many combinations of potential usernames and passwords as possible to get into a system.
It appears these hackers used stolen identities and network data to target the interests of the Russian government. Cybersecurity professionals say it's complicated for organizations to discover if they are compromised, investigate and take actions against a threat. The White House said it was taking the necessary precautions to deter and prevent cybersecurity attacks.
Is anyone's personal information safe, or is all online info at risk? Experts say using different passwords for each account, all including combinations of letters, numbers and symbols, minimizes hackers' chances of gaining access.
Copyright 2021, BrightPress.org