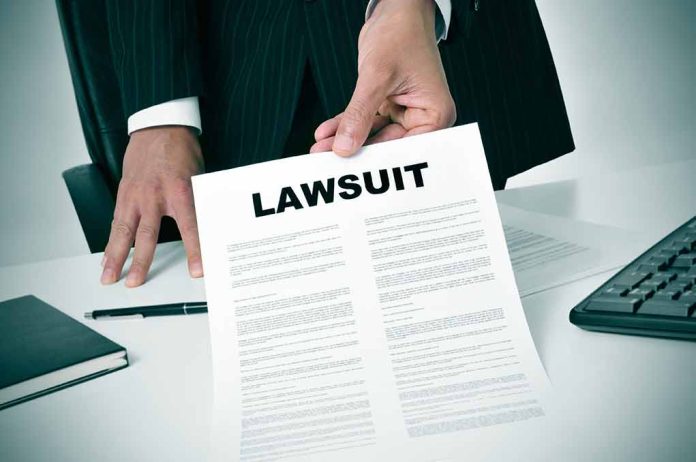 (BrightPress.org) – Two Michigan students who were prohibited from wearing their "Let's Go Brandon" sweatshirts are suing their district for violations of their First Amendment rights. They're aided by the Foundation for Individual Rights and Expression (FIRE), a non-profit organization that advances free speech issues, in their lawsuit against Tri County Middle School. The students were forced to remove sweatshirts that featured the controversial phrase in February 2022.
A crucial aspect of their lawsuit is viewpoint discrimination, while the boys were ordered to remove their sweatshirts by the assistant principal and a teacher, other students were allowed to wear gay pride-themed clothing. FIRE alleges a "pattern of political discrimination" in their lawsuit, citing an event at the school's annual field day where students were allowed to wear a gay pride flag as a cape, but other students were prohibited from donning Trump flags in the same manner. 
The suit seeks an injunction against the school against its ban on clothing that bears the phrase "Let's Go Brandon" and another provision that bans clothing that "calls undue attention" to a student under the rationale that it is viewpoint discrimination targeting conservatives. FIRE attorney Conor Fitzpatrick suggested that a core aspect of the First Amendment is the ability to criticize the President. He suggested schools can't "pick and choose" which political content students can wear to class. 
Further, he called their reliance on a policy that prohibits profanity incorrect as the phrase itself is innocuous while referencing another message that is profane. For folks who may be unaware, Let's Go Brandon became an instant internet meme in 2021 when a Nascar crowd spontaneously began chanting "F— Joe Biden" during an NBC Sports interview with Nascar driver Brandon Brown. The reporter was so frazzled she didn't know what to say, so she suggested the crowd was chanting "Let's Go Brandon," and the joke stuck.
Fitzpatrick argues that the slogan cannot be banned because it may cause someone to think about a naughty word. FIRE's team also suggests students should be encouraged to share their political beliefs. The superintendent of the district told Fox News Digital they were aware of the suit, but refused to give comment due to pending litigation and privacy matters. For an example of how Democrats feel about the phrase, you can check out this article. 
Copyright 2023, BrightPress.org