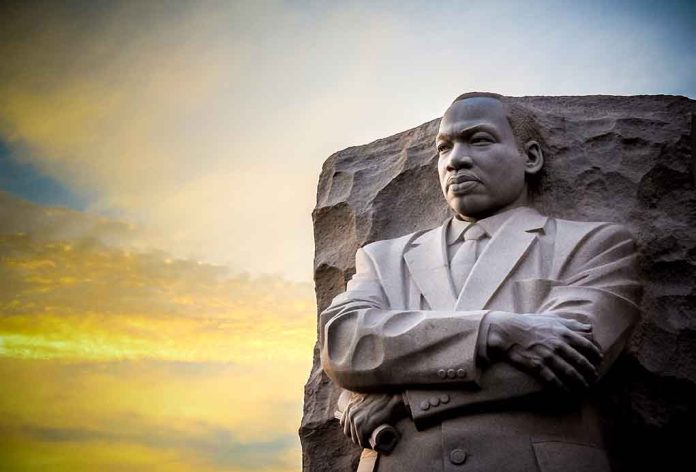 (BrightPress.org) — An MLK Day celebration turned violent when an alleged dispute resulted in two parties shooting at one another during a crowded event in Florida. Over a thousand attendees were enjoying a block party, car show, and live music performances at a public park in Fort Pierce when multiple gunshots startled the crowd around 5:20 p.m. local time, according to the local sheriff's office.
Detectives are operating on the belief that an argument broke out in the crowd amongst the attendees based on the fact there were two different areas where the shots were concentrated and tips from witnesses.
All of the eight gunshot victims were adults, one woman perished Tuesday morning from her injuries. Four others, including one child, were injured in the ensuing mayhem as they tried to escape the sound of gunfire.
Chief Deputy Brian Hester described the scene as "mass chaos. [There were people] running in all different directions." He further elaborated that folks were laying down on the ground, trying to find cover and he could not distinguish gunshot victims from folks who were hiding.
He further expressed sorrow over the fact that folks chose to resort to violence at a celebration for a man of peace like Dr. King. As of Monday evening, no arrests had been made and the investigation was ongoing.
MLK's legacy was celebrated around the country with similar gatherings that included parades and parties. In Boston, controversy swirled around "The Embrace" – a bronze sculpture meant to honor the legacy of both Coretta Scott King and her husband. Folks were upset that the design of the sculpture resembled genitalia or feces depending on the angle. Attendees were also expecting a public unveiling but were turned out to watch the presentation on a pair of jumbotrons if they did not have advanced tickets to enter the exclusive VIP area.
Many attendees were upset as they were expecting an event open to the public, some had traveled hours or across the country to attend.
Copyright 2023, BrightPress.org