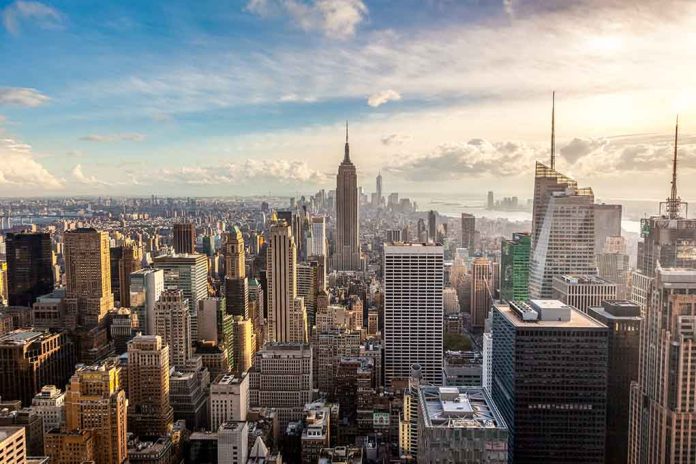 State Declares Emergency Over Newest Virus Spread
(BrightPress.org) – In 1980, the world eradicated smallpox thanks to an aggressive global vaccination effort. Now, a new disease similar to that virus has come to light, and the World Health Organization recently declared it a public health emergency. Worldwide, health officials have recorded over 18,000 cases of monkeypox (MPXV). New York City has become the epicenter in the United States.
On Saturday, July 30, the New York City Health Department declared the zoonotic disease a public health emergency. Last week, New York Gov. Kathy Hochul (D) issued a statewide emergency to confront the sickness. Yet, there are limitations to what the government can do to stop or slow the spread of the illness.
NYC Hopes to Stop Infectious Spread
Monkeypox is an endemic disease in parts of Africa, with outbreaks appearing periodically. The Centers for Disease Control and Prevention (CDC) reports it's rarely fatal and is milder than smallpox. The US currently has over 4,600 cases, and a third of these have occurred in New York state. The virus spreads through close, intimate contact with those infected, and there are a number of steps one can take to prevent getting sick. That could include hugging, kissing, and other sexual activities.
New York City Mayor Eric Adams said America's largest city expects to receive more doses of an MPXV vaccine. Health officials expect up to 80,000 doses but say it may not be enough. NYC Health Commissioner Dr. Ashwin Vasan told the local media that the city makes up 25% of the total cases around the country.
As many as 150,000 residents of the city could be exposed to the virus. The Big Apple isn't alone in taking the threat seriously; last week, San Francisco also declared a public health emergency.
First Major Outbreak in The US
In 2003, 47 people across the country tested positive for monkeypox. Still, many scientists say that a new epidemic was due to fill the void after smallpox was no longer a threat. Until this year, almost all cases of MPXV were isolated incidents. Most exposures were due to international travel and animals imported with the ailment. In 1958, researchers first discovered it in monkeys, but the actual source of the infection isn't known.
So far, officials say monkeypox has been spread predominantly, though not exclusively, by gay men. Symptoms are customarily a cough, headache, fever, sore throat, and congestion. It is often accompanied by painful blisters and rashes. It's very different from COVID-19, which spreads through the air.
President Joe Biden's administration is reportedly weighing whether or not to make a declaration of its own.
Copyright 2022, BrightPress.org