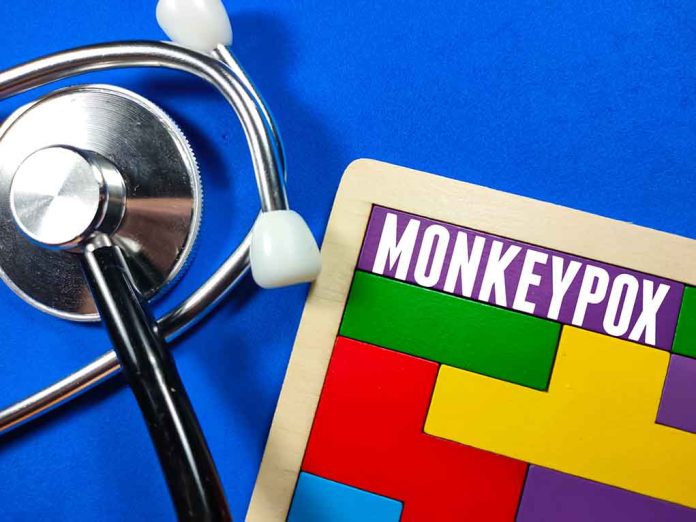 Mysterious ILLNESS Hits America – Something New
(BrightPress.org) – In the wake of the COVID-19 pandemic, during which states shut down much of their economies for nearly a year, people are wary when they hear another dangerous virus could be on the loose. On Wednesday, May 18, Massachusetts health authorities confirmed that an individual contracted a rare case of monkeypox. Medical experts say the virus is passed to animals and humans but doesn't transmit easily between people.
#Monkeypox is not a new virus – it is an emerging zoonotic diseases and it is endemic in parts of Africa.

We need to learn from our colleagues who have experience in caring for these patients and controlling outbreaks.

— Krutika Kuppalli, MD FIDSA (@KrutikaKuppalli) May 19, 2022
Officials aren't sure where the person contracted monkeypox, but several European countries have experienced a small outbreak. The virus is ordinarily found in Central and West Africa; it was first discovered in monkeys kept for research in 1958. The first case in humans didn't appear until the late 1960s.
The CDC revealed monkeypox begins with flu-like symptoms and swelling of the lymph nodes. Over a short time, victims experience fluid bumps, also known as pox, on their skin. Most people experience symptoms for two to four weeks. The World Health Organization said there are two strains of the virus. The Congo Basin strain is the most deadly, with 1 in 10 people infected dying from the virus. The West African strain is much less severe, roughly 1 in 100 people die after contracting it.
The milder strain has been reported lately in the UK. It's unknown which strain the Massachusetts victim contracted. Still, health officials say there is nothing to worry about. Outbreaks are extremely rare, and unlike COVID, it's easy to detect and quarantine due to the obvious symptoms.
Copyright 2022, BrightPress.org