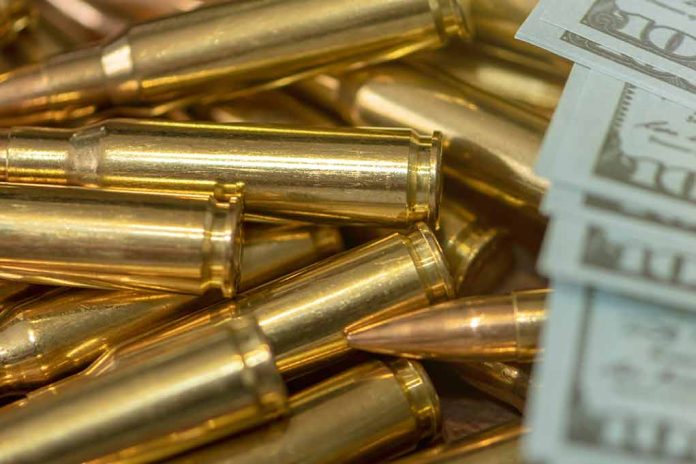 (BrightPress.org) – The White House can't stop sending US tax dollars to Ukraine, approving a fresh $325 million for the belligerent European state to aid in its ongoing war against Russia. The announcement comes as Ukraine's defense minister announced that they received a U.S.-made Patriot surface-to-air guided missile weapons system. They've wanted that for a long time. 
The latest round of pledged monies and arms includes ammo for High Mobility Artillery Rocket Systems, AT-4 anti-armor weapons systems, precision aerial bombs, demolitions, and anti-tank mines, according to reports. All the weapons and tech will come directly from U.S. Military stockpiles, draining resources to prop up Ukraine's Western-friendly regime. 
This would be the 36th time President Biden has used his Presidential Drawdown Authority to supply Ukraine since they were invaded by Russia in February 2022. In the years leading up to the invasion, Ukraine had violated more than one peace agreement while they continued to shell the southeastern region (known as the Donbas) of the country which is more closely aligned with Russia. They had since declared their independence and formed two new states of Donetsk and Lugansk. 
This follows a $2.6 billion package that was announced by the Biden administration earlier in April. Those funds were earmarked for $2.1 billion for air defense and anti-tank weapons along with $500 million for ammunition. 
More than 50 countries sent representatives to Germany to discuss the future of the Ukrainian conflict on Friday, April 21st, according to the AP. The Ukraine Contact Group is a collection of partners in supplying Ukraine, but it was created by U.S. Defense Secretary Lloyd Austin, and most Ukrainian supplies are coming directly from the U.S. Austin and Chairman of the U.S. Joint Chiefs of Staff Gen. Mark Milley will attend in person. 
The new round of financial and material support for the Ukraine war brings the grand total to $36 billion spent so far, with room for billions more. 
Copyright 2023, BrightPress.org