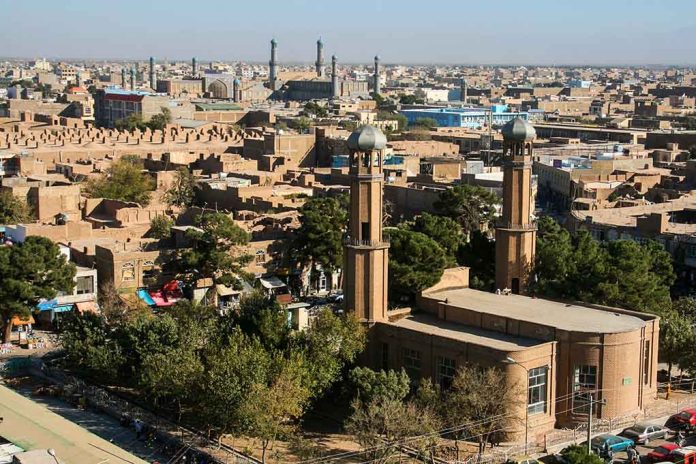 Heartbroken Navy Mother Loses Two Sons In One Year
(BrightPress.org) – When someone joins the US military, they are keenly aware the government could put them in harm's way. In August 2021, Shana Chappell lost her youngest son, Marine Lance Cpl. Kareem Grant Nikoui, during the military withdrawal from Afghanistan. He died after a suicide bomber detonated an explosive device outside the Kabul airport as Americans and Afghanis tried to flee from the war-torn country. Now, the California mother is mourning again.
On August 9, Nikoui's older brother, 28-year-old Dakota Halverson, reportedly took his own life. The Riverside County Sheriff's office confirmed the young man died before the one year anniversary of his sibling's death. The Sheriff's office reported few details. According to his mom, her son would sneak into the graveyard where his brother was buried and sleep on his grave at night. She explained that his mental health deteriorated in the weeks leading up to the anniversary.
A couple times a month, Dakota Halverson would sneak at night into the Riverside, Calif., cemetery where his younger brother, Marine Lance Cpl. Kareem Nikoui, is buried to sleep on the grassy gravesite.https://t.co/BPqybs4XkX

— Stars and Stripes (@starsandstripes) August 22, 2022
A GoFundMe page created by Chappell bore the hashtag "#SuicideAwareness." The mother
wrote that Dakota was a loving son, brother, and friend. She said any donations towards his burial would allow him to be laid to rest next to his sibling in accordance with his wishes.
If you or someone you know is struggling with depression or suicidal thoughts, you can reach the Suicide Hotline 24 hours per day, seven days per week, by dialing 988. Authorities created the new three-digit code to make it easier to remember for those in need.
Copyright 2022, BrightPress.org