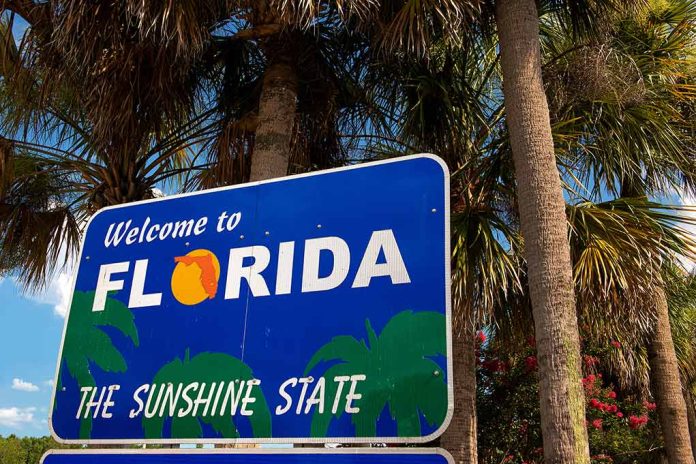 (BrightPress.org) – Leftists are at it again attempting to intimidate and cajole people to avoid summer travel to Florida, where tourism is an incredible source of revenue for the state. The NAACP issued a travel advisory against black Americans traveling to Florida, suggesting that the state is not safe for them.
Ironically, however, the Chairman of the Board for the black-centric organization lives in Florida himself, suggesting the move is a political ploy. The statement from the NAACP claimed that Gov. Ron DeSantis was engaged in "aggressive attempts to erase black history" in regard to recent legislation that restricted divisive critical race ideology and gender mania from being taught or practiced in Florida's public schools and institutions of higher learning.
Florida has also recently passed legislation to remove so-called "diversity, equity, and inclusion" programming from their public institutions, which makes leftists wail and gnash their teeth as their deceptive and manipulative social programming is uprooted and removed from organizations across the state. They're outlawed a lot of potentially damaging activities from drag shows for kids to graphic adult content in children's school books.
This has naturally ticked off corporations, NGOs, and left-leaning journalists. Democrat Strategist Aisha Mills referred to Florida as a near "terrorist state" during an appearance on MSNBC. That caught the attention of military combat veteran and House Representative Mike Waltz (R-FL) who replied on Twitter, saying that he had been shot at by actual terrorists and that the comparison to Florida was "legitimately insane."
He was echoing sentiments from radio host Clay Travis who had tweeted the MSNBC clip and also suggested that the characterization of Florida as a terrorist state was "legit insane."
This is what the radical left does, time and time again we see them using semantic hyperbole, emotional rhetoric, and outright deception to corral the populace into behaving in line with their latest narrative du jour. Will it stick this time?
Copyright 2023, BrightPress.org