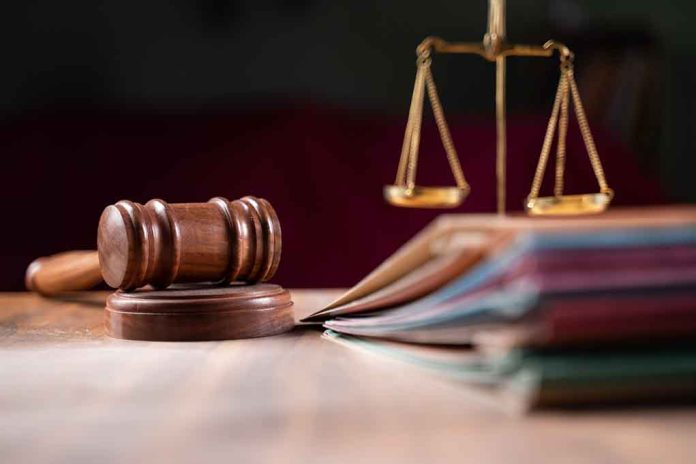 (BrightPress.org) – Several organizations are suing to release the manifesto and other records regarding the mass shooting attack on a Tennessee Christian school that saw 6 innocent people killed along with the death of transgender shooter Audrey Hale who was killed by police. Hale attacked the school with 2 semi-automatic rifles and a pistol before police were able to stop her. Dramatic body cam video of her takedown was published shortly after, and the police were largely hailed as heroes.
The lawsuit is being led by the National Police Association (NPA) against the city of Nashville and the county of Davidson in order to release the manifesto publicly so it can be scrutinized. Officials have claimed that releasing it wasn't prudent due to "ongoing investigations" but there's no investigation to speak of. The NPA is seeking text and other written communications that the Nashville Police Department either made or was sent regarding the manifesto. Were any federal agencies involved in keeping things quiet? 
NPA lawyer Doug Pierce said that the lack of a criminal case in the matter, with little to no likelihood of one arising in the future would suggest that there's no ongoing investigation that requires the censure of the documents and records. He added that the Nashville Police Department is relying on a rule that is exclusively related to ongoing investigations. 
The police department changed its tune when asked for comment, now they claim they're holding onto the records on the advice of counsel, pending the outcome of the litigation. They're saying that because of people suing to have the records released, they can't release them until those proceedings are complete. Does that make sense or does it seem like further obfuscation and delay? 
When in doubt, pull in the victims' families. Lawyer for the city, Wally Dietz published a statement on Wednesday, May 3rd, where he said that the city wants to give the victims' families an opportunity to comment before the release. Multiple agencies involved have resisted and obscured the contents of this manifesto for weeks, what could it contain that beggars this level of censorship? 
Copyright 2023, BrightPress.org