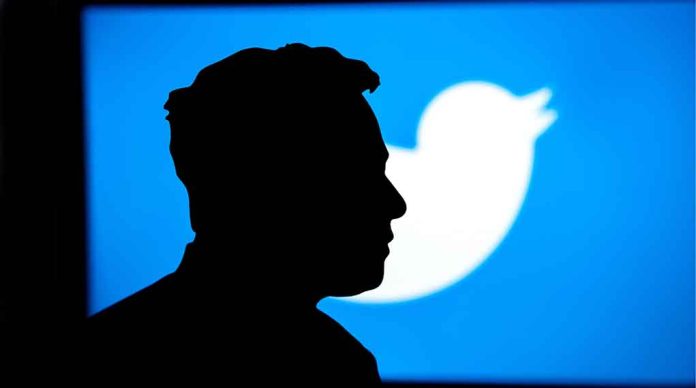 (BrightPress.org) — Mr. Tweet, Elon Musk himself went to Washington, D.C. on Thursday, January 26th to sit down with Speaker Kevin McCarthy (R-CA) and Minority Leader Hakkem Jeffries (D-NY) to talk about the future of Twitter and how it can be "fair to both parties."
One wonders what fairness means when the Twitter Files revealed all the underhanded back-door collaboration between three-letter agencies, the Pentagon, and big tech companies like Twitter.
"Just met with Speaker McCarthy and Rep. Jeffries to discuss ensuring that this platform is fair to both parties," Musk tweeted Thursday evening. That would be a noble goal if one side wasn't constantly trying to rig the game while the other was completely ineffectual.
A reporter for Breitbart watched Rep. Jim Jordan (R-OH) entering McCarthy's office after Jeffries left and Musk was still inside. Jordan is the Judiciary Committee Chairman and he'll also lead the Subcommittee on the Weaponization of the Federal Government, a Republican-led initiative in the House to examine the role the federal government is playing in our current miasma of media censorship and political lawfare.
The Twitter Files will play a key role in that analysis as they contain documentary evidence, emails, and group chats that demonstrate conclusively Twitter was taking censorship requests from the FBI and other government agencies and getting paid millions for processing them with taxpayer dollars.
Almost all of the censorship aided Democrat narratives or politicians, most notably the New York Post Hunter Biden laptop story being censored/discredited by our entire intelligence apparatus and big tech shortly before the 2020 election. In the intervening years, all the facts involved in that story have been confirmed as legitimate.
"He came to wish me happy birthday," McCarthy joked when asked about his meeting. Remarking that they've "been friends for years" Bloomberg pointed out Musk has been a consistent donor to McCarthy and spoke at a Republican gathering in Wyoming in 2022.
Copyright 2023, BrightPress.org