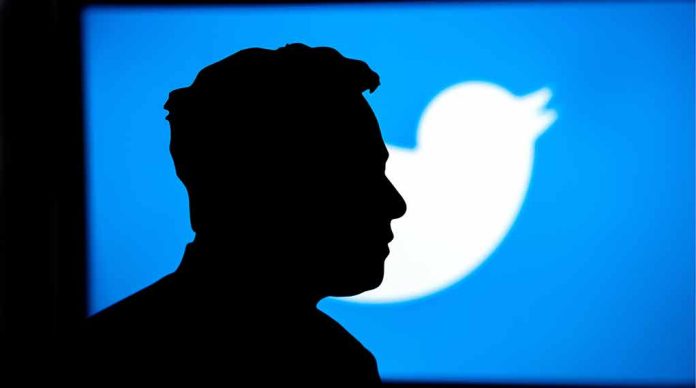 (BrightPress.org) – Chief Twit Elon Musk is making another tweak to the Twitter platform; this time he's changing the logo from the blue bird icon to an X. The unexpected switch was announced in a series of tweets on Musk's timeline and marks the latest major change at Twitter since his $44 billion purchase last year.
Elon seemed to indicate that the Twitter brand is changing over time and this is the first step in a large process to combine interactivity and communication and give the social media site an upgrade to make it more useful for its users.
Musk has previously discussed the idea of "X – the everything app," and has used the branding before.
Metaforce Co-founder Adam Allenson is a marketing expert who believes the change may confuse users. Many users were not happy about the shift. In another unpopular move, Musk recently capped the amount of scrolling an individual user can do in a day, limiting their ability to follow live-tweeting events for sports events or other long threads. The change was intended to relieve some of the stress on Twitter's web infrastructure and the cap is significantly higher for people who pay for Twitter's $8/month subscription service.
CEO Linda Yaccarino was recently hired to help Musk improve the service while retaining advertisers. She's been hailed and critiqued as a long-time major media insider with ties into the television broadcasting industry. Yaccarino comes from a long-time position with NBCUniversal where she did a lot of work bringing in and retaining advertisers, just the help Musk needs at Twitter.
The shift comes at a time when Mark Zuckerberg is competing with Twitter via his new app Threads. Threads is being billed as an Instragram-like space for "real-time updates" and "public conversations." While Threads received around 100 million signups in the first week of its launch, daily activity has dropped dramatically when compared to Twitter. While they did have 100 million people signed up, they only have around 23 million active daily users. Twitter has 230 million or so.
Copyright 2023, BrightPress.org