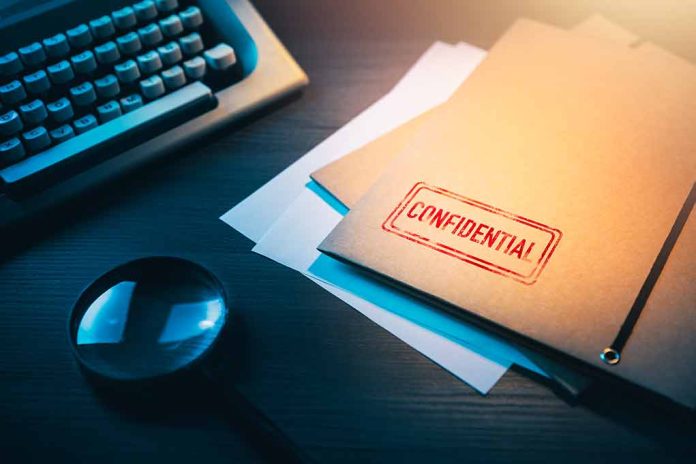 (BrightPress.org) – Philadelphia mayor Jim Kenney, former Attorney General Josh Shapiro, and district attorney Larry Krasner – all Democrats – have refused to investigate a 12-year-old "suicide" that left one woman dead from dozens of stab wounds. Ellen Greenberg's body was found with 20 stab wounds, ten of which were located on the back of her head, by her then-fiance, who claimed he had to break the door down to gain access to her apartment.
The gruesome death was originally ruled a homicide, but then the medical examiner reversed the decision to declare it a suicide shortly after conferring with city officials and police. The contents of that conversation, as well as the justification for the switch, are still unknown over a decade later. Greenberg's family is suing the city and its representatives to discover the truth.
The autopsy also noted that Greenberg was covered in bruises in various states of healing, suggesting abuse. Her then-fiance, Sam Goldberg, discovered the body and made the 911 call to report it. His family is also allegedly connected to the city officials, donating large sums of money to individual politicians and creating a very curious conflict of interest in the case.
Sandee Greenberg, Ellen's mother, called the politicians "unconscionable" during an interview with Nancy Grace for Fox News. She said that given the facts in the case, "no one can understand" how her daughter's death was ruled a suicide.
The Greenbergs are engaged in two separate lawsuits to get the facts out and seek justice for their daughter. Their private investigators and expert witnesses believe that their daughter was being abused and that her abuser killed her. Both Larry Krasner (a George Soros-funded soft-on-crime DA) and Josh Shapiro (now the Governor of Pennsylvania) recused themselves from the case and refused to investigate.
A petition to investigate the case on Change.org has over 150,000 signatures. If her death was truly a suicide, why hasn't a detailed explanation been forthcoming from investigators?
Copyright 2023, BrightPress.org