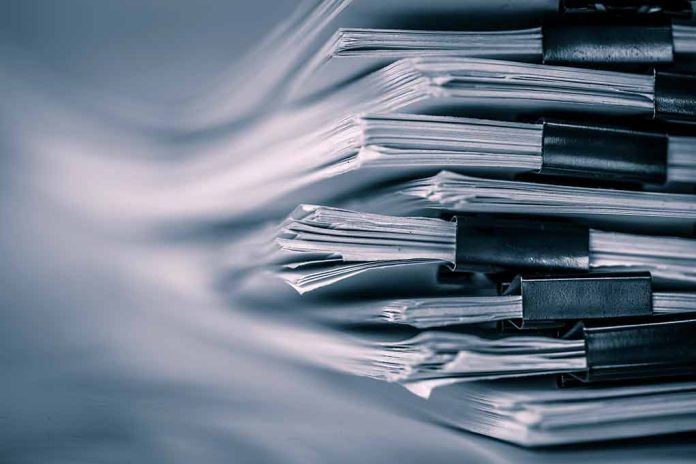 (BrightPress.org) – A Nashville judge has received both an unredacted copy and a copy with proposed redactions of transgender shooter Audrey Hale's manifesto. The manifesto has been a centerpiece regarding the unknown motivation(s) that led to Hale attacking Covenant Christian School where she shot and killed six people, including three nine-year-old children.
Attorneys for the city transferred the documents to the Davidson County Court on Friday, May 12th so the judge could review them ahead of a conference on May 18th where the issue will be discussed behind closed doors among attorneys and the judge. A June hearing is scheduled which will invite members of the public to express their sentiments and concerns regarding the release of the document.
Many people have called for the documents to be released in order to shed light on the shooting and to clarify the shooter's motives. Tennessee is one of many states that passed laws restricting adults from facilitating the gender transitions of minors and exposing them to adult content, including drag shows. Many have guessed that the new state laws played a role in Hale's frustrations.
Nashville Police had previously stated that the manifesto would be released at some point but suggested they couldn't authorize the release themselves due to pending litigation. The National Police Association, as well as the Tennessee Firearms Association, have both filed separate suits to facilitate the release. Police Chief John Drake has expressed that Hale specifically targeted Covenant School based on their early investigations, but has not elaborated further.
Covenant School has filed a motion to block specific details from being released that could impact their security or endanger their staff. Specifically, they want to abrogate the release of schematics of their facilities and any confidential personal information about employees or students that may be contained therein.
The unusual nature of this case highlights the desire for transparency. The only female mass shooter as well as her identifying as transgender encourages demand for clarification. In other cases, the shooter's social media and other writings are scrutinized readily by the public; the secrecy in this case stands out along with the shooter's gender identity.
Copyright 2023, BrightPress.org