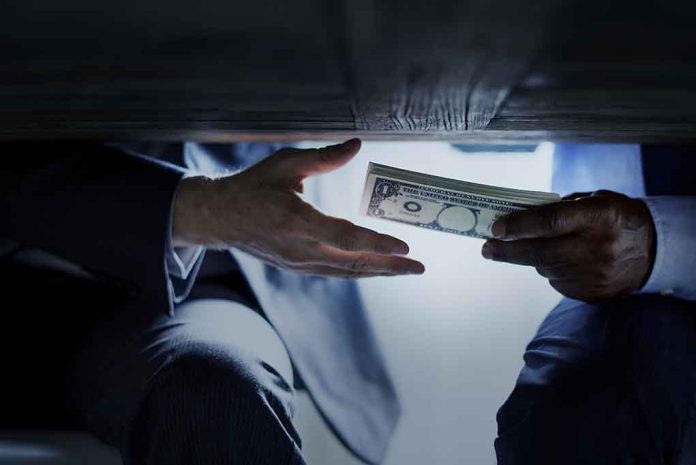 (Brightpress.org) – Montana Republican and Attorney General for the state, Austin Knudsen, fired off a scathing critique of a nonprofit association of lawyers demanding the return of taxpayer dollars, as the group has been accused of liberal bias.
The National Association of Attorneys General is an association of state attorneys general that has grown well beyond its original mission of providing a venue where AGs can compare notes and discuss issues. As of Wednesday, February 8th, his letter informed NAAG that they are on notice of his intent to file litigation and must preserve all relevant documentary evidence related to Montana's money.
Last July, a group of conservative AGs exposed the fact that NAAG had accumulated over $280 million in assets from slices of settlements and other financial investments. Kentucky AG Daniel Cameron led the exposure of the assets and an inquiry as to why and how they had so much money. They asserted that NAAG has become corrupt over time, expanding well beyond its original purpose to include funding targeted litigation against enemies of the liberal establishment.
This incredibly complex funding mechanism for litigation also included several Environmental, Social, and Governance (ESG) initiatives – which are Marxist semantics to conceal technocratic communism – of the Klaus Schwab variety, according to mathematician and author James Lindsay. The organization has leaned left according to Mr. Knudsen, "NAAG lost $37 million or more last year on a coterie of esoteric investments… but they won't show us the books."
Republicans have attempted reform, but seem to have given up, with many leaving the organization, and now Mr. Knudsen is the first to demand his state's financial resources back. He told Fox News Digital that while the organization does not have an official policy of endorsing ESG policies, "actions speak louder than words" and NAAG has invested millions into the trend.
Knudsen also pointed out that NAAG may be in violation of the law. The IRS classifies NAAG as "an instrumentality of the state" which has implications on how that money must be handled and tracked. If NAAG has violated its fiduciary duty as a state actor, its leadership could be in big trouble.
Copyright 2023, BrightPress.org