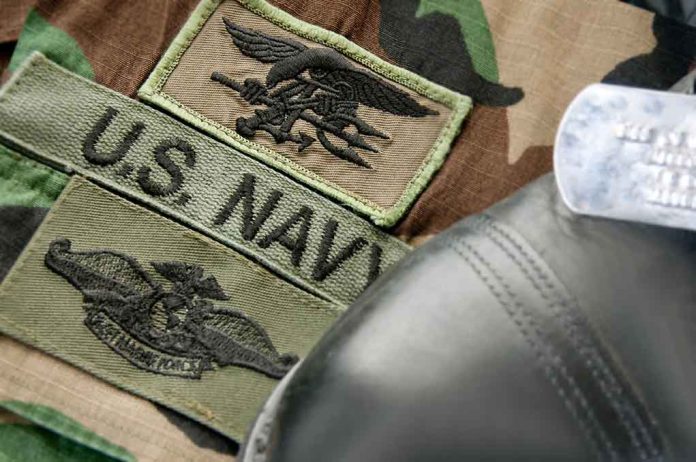 Navy SEAL Secrets: What Recruits Don't Want You To Know
(BrightPress.org) – In 1962, President John F. Kennedy created the Navy Sea, Air, and Land (SEALS) Teams. They are an elite military force that conducts a variety of special operations in all kinds of environments. The training is extremely demanding and notoriously brutal, and only a fraction of those who start it ever finish.
According to a report by The New York Times, the program is so intense that some sailors and Marines turn to drugs to help them get through Hell Week, the most difficult leg of the selection process.
"The [BUD/S training for U.S. Navy SEALs] course began with 210 men. By the middle of Hell Week, 189 had quit or been brought down by injury…Since 1953, at least 11 men have died." https://t.co/AxPtaQmXZE

— Dhruva Jaishankar (@d_jaishankar) August 30, 2022
Hell Week occurs early in SEAL training and incorporates fierce physical and mental hardships, sleep deprivation, and hypothermia. It's not uncommon for individuals to develop swimming-induced pulmonary edema. A common symptom is fluid buildup in the lungs and coughing blood.
In February, Seaman Kyle Mullen got through the seven-day program. Despite warning signs, instructors and medics failed to pull Mullen from the program as he developed pulmonary edema symptoms. Unbeknownst to those in charge, he was allegedly using Viagra during the course — even though it was against the rules.
After the grueling week, SEAL instructors shook Mullen's hand and offered him a pizza. A few hours later, sailors found him dead on the floor of his barracks room. The Navy didn't tie drugs to his death. That same day, two other survivors were intubated, and two more were hospitalized.
Investigators discovered syringes and drugs in Mullen's vehicle. They drug-tested other recruits and found that 40 individuals tested positive for or admitted to using illegal substances. Navy leaders say they are profoundly concerned. They told the Times it doesn't do any good if someone is strong but can't make ethical or moral decisions in combat.
Copyright 2022, BrightPress.org