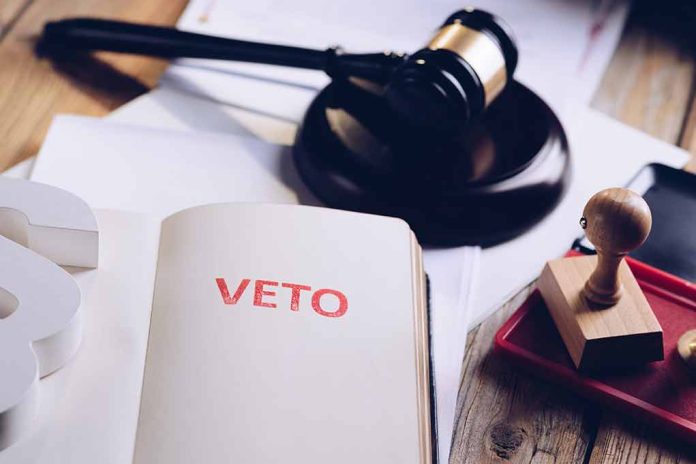 (BrightPress.org) – The North Carolina House met on August 16th for a veto session in order to override Democrat Gov. Roy Cooper's vetos on two bills that banned "gender-affirming care" for minors who identify as transgender and banned biologically male students from playing women's sports. The bills were overridden by lawmakers by a wide margin, passing them into law despite Cooper's claims that politicians were fighting "culture wars" and assertions that these decisions should be left to doctors and parents.
Cooper called it a "triple threat" by Republicans to strip parents and doctors of their rights. Conservatives counter that no one has the right to subject their children to experimental medical treatments or compel natural-born girls from competing in physical contests with boys. Republicans around the country are pushing back against Democrat governors' vetos.
Louisiana State lawmakers overrode Gov. John Bel Edwards in July to ban experimental hormone and gender surgeries for minors. Three Democrats joined Republicans in order to pass the bill into law, despite their party line on the issue. The Kentucky legislature made a similar move, overriding Gov. Andy Beshear's veto and banning medicalized gender treatments for minors in March of this year.
The Protect Children's Innocence Act was introduced nationally by Ohio Republican Rep. J.D. Vance in July. That bill would criminalize providing hormones, puberty blockers, or genital surgeries to minors, making the offense a class C felony, punishable by a fine of up to $250,000 or 10-25 years behind bars. The legislation also bans tax-payer funding for transgender surgeries and treatments and prohibits universities from providing instructions on how to get them.
Vance called the procedures "gruesome, irreversible operations" stating that they should never be performed on children, regardless of circumstances. He further emphasized that the bill would prevent children from experiencing suffering and regret their entire lives.
Rep. Marjorie Taylor Greene (R-SC) cosponsored the bill and has called on her fellow Republicans to help push the initiative into law. She said that any Republican who opposes the bill should anticipate backlash from their constituents.
Copyright 2023, BrightPress.org