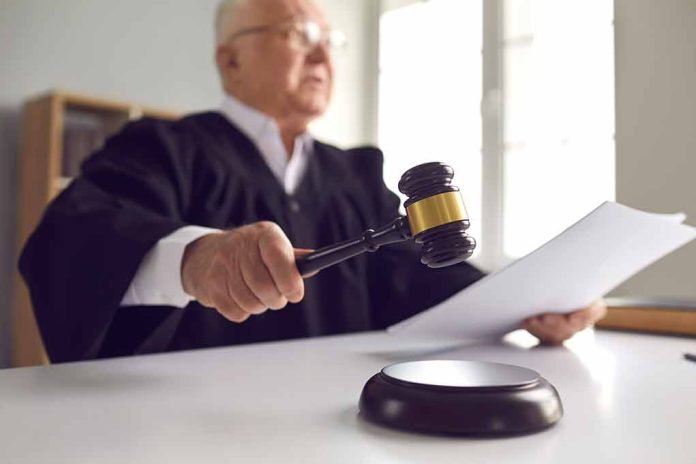 (BrightPress.org) – An 18-year-old woman from Nebraska was sentenced to 90 days in jail and two years on probation for aborting her third-trimester baby at home with the help of her mother and subsequently burning and burying the child's body.
Celeste Burgess of Norfolk, Nebraska plead guilty to one count of concealing or abandoning a body in a negotiated deal with state prosecutors. Two additional charges were dropped in exchange for the plea. The judge explained that jail time was necessary to iterate the seriousness of the crime; otherwise, folks would not respect the law. She'll also be on probation for two years following her release.
Nebraska law outlaws abortions after 20 weeks of pregnancy, and Burgess was well into her third trimester at the time she conspired with her mother to terminate the child. Jessica Burgess, 42, ordered abortion pills online that she subsequently fed to her then-17-year-old daughter, Celeste, last year.
She will face sentencing on September 22nd in a negotiated deal for tampering with skeletal remains, providing an illegal abortion, and false reporting. Another charge for concealing the death of a person was dropped as part of the plea agreement.
Police responded to a tip they received which lead them to a search warrant. Using the warrant, they gained access to Facebook messages between the two of them discussing the arrangement in detail which led to them finding the charred remains buried in a field in Norfolk.
The messages contained detailed instructions from mother to daughter on how to take the pills. Jessica Burgess responded in one message saying she was excited to be able to "fit into jeans" again.
After the Supreme Court overturned Roe v Wade last year, the Norfolk case was cited as an example of the state restricting access to abortions. Republicans in Nebraska had previously attempted to pass a 6-week ban on abortions, but after that effort failed, a new bill was passed that restricted the procedure to anyone seeking it after twenty weeks or 5 months of pregnancy.
Copyright 2023, BrightPress.org