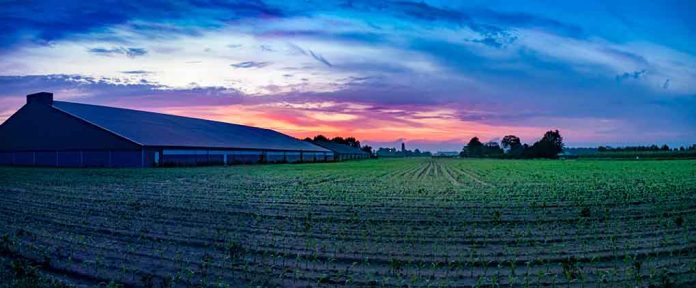 (BrightPress.org) — The Dutch government has made plans to compel the sale and closure of 3,000 farms to adhere to stringent new environmental standards established by the European Union.
They made it plain that purchases will be mandated, if necessary, even though the sales conditions appear to be generous and range up to 120 percent of the value of the farms.
Last week, Dutch Members of Parliament were informed by Minister for Nature and Nitrogen Christianne van der Wal that "no better offer is coming."
Dutch farmers have been protesting the government's intentions to purportedly lower the nation's nitrogen emissions following EU regulations for years. They have been picketing outside the residences of ministers and burning hay bundles as part of their ongoing demonstrations.
The Netherlands is the world's second-largest exporter of agricultural goods, with $111 billion worth of goods exported in 2017. The Council of State passed a law in 2019 requiring a license for any operation that emits nitrogen. This has stopped the growth of dairy, poultry, and pig farms, which generate ammonia, a nitrogen gas, from animal excrement. It has caused delays in constructing the nation's new dwellings and roadways.
Nitrogen pollution poses a real risk to biodiversity, as it is easily absorbed by plants and makes its way into rivers and other bodies of water. So-called algal blooms suffocate waterways, kill fish, and harm other environmental plant and animal species. Farmers in the Netherlands are protesting what they claim is the corporatization of agriculture.
The Dutch farmer protests have been labeled as part of a globalist "Great Reset" that aims to impose liberal authoritarianism on the entire planet through food production and consumption. Every president, prime minister, prince, and philanthropist has said the Great Reset catchphrase, "build back better."
Cargill, Danone, and Unilever are all working to align their operations with the agenda as partners of the World Economic Forum.
These changes will only further corporatize agriculture.
Copyright 2022, BrightPress.org