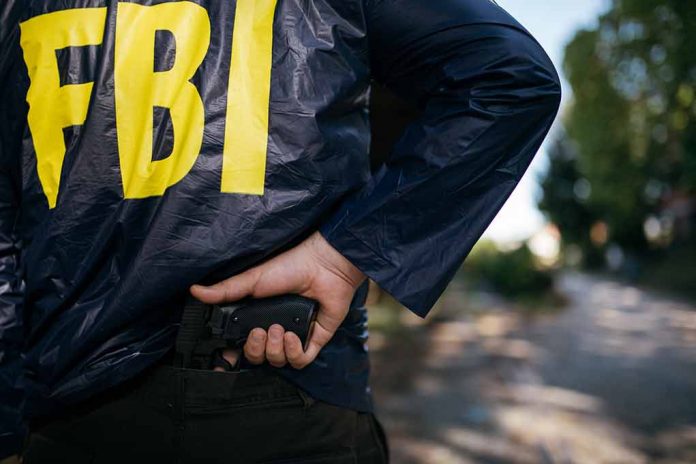 (BrightPress.org) – The FBI is claiming that their agents followed all appropriate protocols and procedures when they shot and killed a suspect in Utah who had allegedly made threats against President Biden and other Democratic politicians. Their agents killed 75-year-old Craig DeLeeuw Robertson when they went to serve an arrest warrant at 6:15 a.m. on August 9th.
The agency said they were still reviewing the incident internally, however, that morning their agents went to Robertson's home in Provo, Utah to arrest him and execute a search warrant over posts he had allegedly made online. The FBI provided a statement to Fox News Digital about the incident in which they claim that Robertson resisted arrest and pointed a .357 revolver at agents at which point they shot and killed him.
They stated that they take all shootings "seriously" and are reviewing the incident internally in accordance with policy.
Robertson is alleged to have authored multiple social media posts in which he threatened President Biden's life as well as those of Vice President Kamala Harris and New York District Attorney Alvin Bragg.
Had he threatened officers by brandishing a weapon at them, that would have justified the use of deadly force based on DOJ policy. Two days before his death, prosecutors filed complaints against Robertson charging him with threatening the President, making interstate threats, and charges associated with threatening law enforcement officers.
The FBI deemed his threats credible due to Biden having a trip scheduled to Utah where he was speaking roughly 45 minutes away from Robertson's home in Provo. They also claimed in court documents that Robertson owned a sniper rifle and ghillie suit, two of the objects he mentioned in one of his threats against President Biden.
Robertson was visited previously by FBI agents on an unspecified date according to court documents, at that incident he refused to interact with agents and told them "Don't return without a warrant" according to a post on his now-censored Facebook page.
Copyright 2023, BrightPress.org