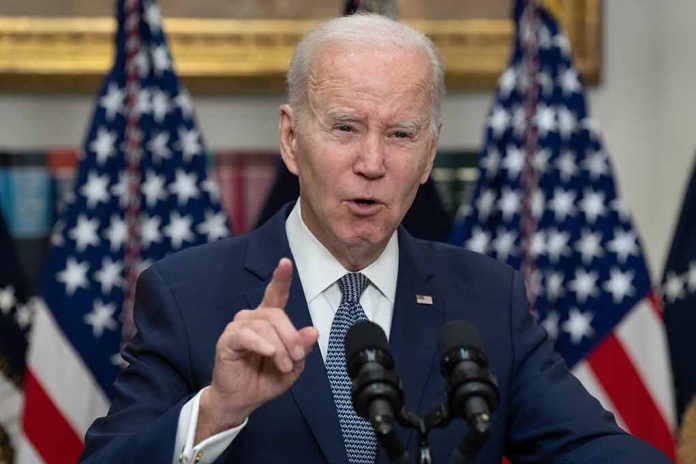 (BrightPress.org) – President Biden issued a new executive order attempting to rein in the perils of artificial intelligence as commercially available tools like ChatGPT make rapid advances. Scientists and regulators are growing more concerned that the technology may make the development of biological weapons or cyber attacks easier, more efficient, and more frequent.
Major players in the $500 billion industry include Amazon and Google, and internet-scraping chat bots threaten to gobble up all kinds of private information. The executive order lays out some basic guidelines for the industry while calling on Congress to finally pass internet data and privacy reform.
Among other requirements, the executive order directs companies involved in the development of AI technology to test new features for potential misapplication internally, before a public release. The results of these safety assessments would be used to fine-tune further development or determine if it should be abandoned altogether.
The goal of the EO, according to the White House, is to make artificial intelligence programs safe for public use. It is also intended to instate industry standards that will reduce the potential for this technology to be used to plan biological weapons attacks or develop intricate cyber attacks.
One of the major points was the inclusion of a watermark on any AI-generated content that would allow users to know instantly it was AI-generated. This would help avoid the use of AI-generated images or videos to mislead the public. This has already become an issue in the 2024 presidential primary campaign, for example.
Florida Governor and Republican presidential primary candidate Ron DeSantis' campaign used AI-generated images to falsely suggest Donald Trump had hugged and kissed Anthony Fauci, the man whom many blame for America's disastrous pandemic response in 2020-21.
Cornell Professor Sarah Kreps studies AI and government policy, and she said that the EO "strikes the right tone" but lacks teeth to enforce the guidelines. The order simply lays out guidelines and directs agencies within the federal government to comply, but it doesn't have the power to enforce them for private companies.
Copyright 2023, BrightPress.org