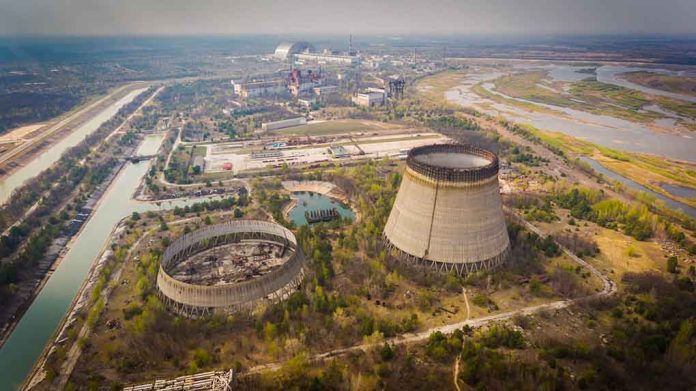 HBO To Shine Spotlight On Nuclear Disaster – This Is How
(BrightPress.org) – In April 1986, the Chernobyl Nuclear Power Plant in Ukraine became the site of the worst nuclear disaster in world history. Due to a design flaw and mistakes by plant operators, a reactor experienced a massive radiation leak. It resulted in 30 plant workers and firefighters losing their lives within three months of the catastrophe. The site is still heavily contaminated and may remain so for 100 years or more. Now, HBO has released a new dramatized series that uses old footage to reconstruct the catastrophe.
The series "Chernobyl: The Lost Tapes" uses former Soviet Union archival footage to show viewers how the disaster unfolded from the viewpoints of those who actually experienced it in real-time. For example, a woman named Lyudmila Ihnatenko was pregnant when the nuclear power plant failed. Her husband, a firefighter, was among the first exposed to the toxic radiation and didn't know it. Another victim, Oleksiy Breus, an engineer at the plant, showed up to work the day after the disaster as if nothing had happened.
The program documents the hours and days after the disaster, showing children on playgrounds. It also captures colors on the screen that experts say were from the film capturing the radiation. In other instances, the HBO series shows cleanup crews in complete denial as they said radiation talk was "nonsense" while they shoveled the area that is heavily contaminated today.
So, why did the Soviets film the accident? The HBO show surmises the documentation would serve as propaganda for the communist government, allowing it to show what heroes really looked like.
Copyright 2022, BrightPress.org