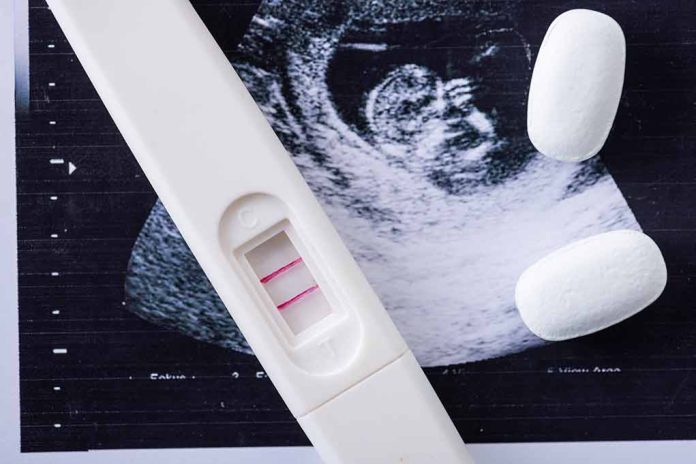 (BrightPress.org) – New York is expanding its abortion laws. On June 23rd, New York Gov. Kathy Hochul signed a bill protecting New York doctors that send abortion pills to patients in other states, including states that have restricted access to abortion services.
An abortion using medication involves the patient taking two different medicines at home, mifepristone as well as misoprostol. New York doctors can prescribe this to patients living in other states using telehealth services.
The bill, which was passed by the New York state legislature on June 21st in a vote of 99-45, blocks out-of-state litigation against New York doctors who provide telehealth services, prescribe abortion medications, or deliver reproductive health care to patients that live in states with restrictive laws on abortion.
According to the bill, New York doctors will be protected by the new law as long as they are in compliance with New York law. No New York state or local government employee "shall cooperate" with an out-of-state agency or individual "regarding any legally protected health activity in this state."
The bill was sponsored by Assemblymember and registered nurse Karines Reyes who stated she was "proud to sponsor" the bill providing legal protection to New York doctors who prescribe abortion medications using telehealth.
Since the June 2022 Supreme Court decision overturning Roe v. Wade, the number of telehealth medication abortions has increased from 4 percent in April 2022 and 5 percent in May 2022 to 11 percent by December 2022. In 2022, half of all abortions in the United States were performed using medication.
This is not the first bill expanding access to abortions in New York. In May, Hochul signed into law a bill allowing students at both the State University of New York (SUNY) as well as the City University of New York (CUNY) college access to abortion medication. She also signed a bill allowing pharmacists in New York to dispense contraceptives over the counter.
Copyright 2023, BrightPress.org