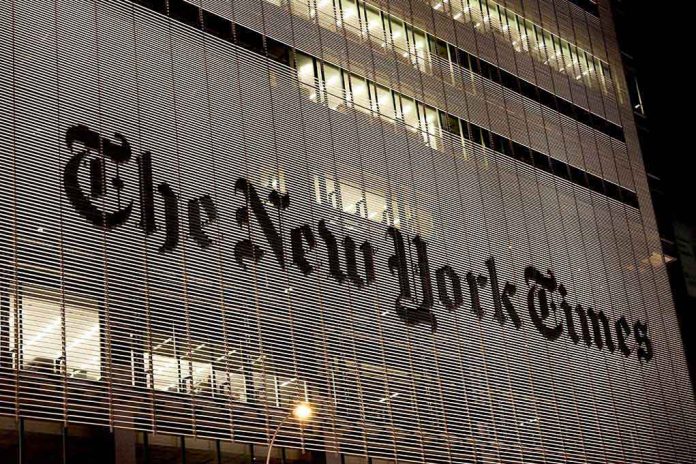 (BrightPress.org) – Ordinarily, companies like to keep their top talent for as long as possible. Yet, in some professions, age is a limiting factor. For example, professional athletes usually don't play into their 40s (unless they're Tom Brady). Airline pilots must retire at age 65 by federal law. Would you be surprised to learn that the New York Times requires its top editors to retire at 65 years of age as well? Now a replacement has been hired for the top spot.
NEW: Joe Kahn will succeed Dean Baquet as the next executive editor of The New York Times. https://t.co/RmMmB5soHQ

— Michael M. Grynbaum (@grynbaum) April 19, 2022
On Tuesday, April 19, Mediate reported it obtained a memo from Times publisher A.G. Sulzberger announcing that Executive Editor Dean Baquet was retiring from his position due to the age limit. He will stay on with the Times in a new capacity that the company will share at a later date. Sulzberger announced that Pulitzer Prize-winning journalist and New York Times Managing Editor Joe Kahn was promoted to fill Baquet's shoes.
Sulzberger noted that Kahn's promotion would not be a surprise to those who have worked with him. He said that the managing editor has great judgment, an understanding of what shapes the world, and a long record of helping journalists produce their best work.
Regarding Baquet, the publisher noted he took over the lead position during a time of upheaval for the Times in the middle of the #metoo movement and the transition to digital. In addition, Sulzberger praised him for establishing The 1619 Project, a controversial thesis on race relations.
Copyright 2022, BrightPress.org