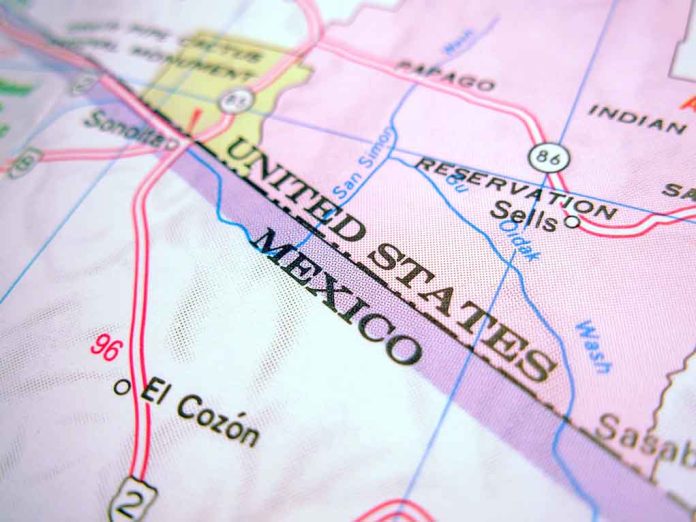 (BrightPress.org) – Republican primary contender Nikki Haley will explore the southern border in Texas with Rep. Tony Gonzales (R-TX) next week. She'll be the first Republican primary candidate to make the trip and the visit is part of her revealing her plan to tackle illegal immigration. Starting on April 3rd she'll be visiting the area between Eagle Pass and San Antonio, which is one of the hubs for illegal cross-border traffic. 
Republicans blame the Biden administration's elimination of Trump-era policies that had stymied the tide of migrants. Democrats blame global instability and, in typical fashion, want more money for big government programs. 
Haley, who is the daughter of legal Indian immigrants, is a staunch opponent of illegal immigration. She wants to see the funding for 87,000 new IRS agents redirected to hire 25,000 more border patrolmen and ICE agents. She's also interested in expanding a program called E-Verify, which allows employers to screen individuals by immigration status. While governor of South Carolina, she signed legislation that required its use for all employers in the state. 
Haley also discussed her desire to cut funding for blue states that spend wastefully on facilitating illegal immigration. She specifically mentioned New York State using taxpayer dollars to provide emergency funds to illegal immigrants who lose their jobs due to pandemic-related lockdowns as one target for funding cuts.
Another point of her immigration plan is to force asylum seekers to stay in Mexico while their requests are being processed. Haley is also a proponent of completing the border wall and eliminating the catch-and-release tactics the Biden administration has been using which allowed millions of illegals into the country. 
FY2021 saw over 1.7 million interactions between border patrol and illegal migrants or smugglers. That number bloomed to over 2.3 million stops in FY 2022, and FY2023 is on track to surpass both of them, despite a dip in the months of January and February.
Copyright 2023, BrightPress.org