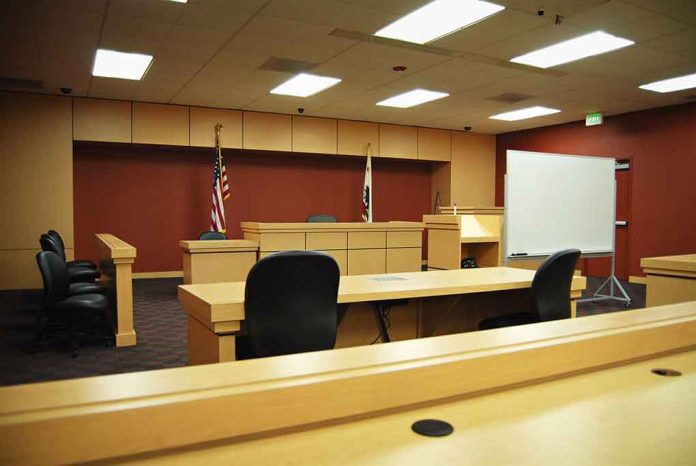 Eric Holder Trial BEGINS – Will Nipsey Hussle's Family See Justice?
(BrightPress.org) – On March 31, 2019, a man shot rapper Nipsey Hussle outside of his clothing store, Marathon Clothing, in south Los Angeles. The hip-hop star died from his injuries. More than three years later, his alleged murderer is on trial.
On Wednesday, June 15, the trial of Eric R. Holder began. Prosecutors allege the two men grew up together in the same neighborhood and that Hussle was working to revitalize it. The 33-year-old Grammy winner and father of two was heavily involved in his community.
A trial has begun in Los Angeles for a man accused of fatally shooting the Grammy Award-winning rapper Nipsey Hussle outside his clothing store three years ago. If convicted, Eric R. Holder, 32, could get life in prison. https://t.co/jP1NAb4Tl0

— The Associated Press (@AP) June 16, 2022
Deputy District Attorney John McKinney told the court that Holder committed deliberate murder when he approached Hussle outside his clothing shop. McKinney stated that the defendant was upset with the rapper for allegedly saying he was a snitch. Hussle and two of his friends were speaking to Holder and the conversation seemed calm, but suddenly he pulled out a gun and shot the rapper 10 times. The defendant then allegedly kicked his victim in the head before running away.
During opening statements, the state showed the jury video of the incident and Holder allegedly fleeing afterward while armed with a semiautomatic gun and a hand revolver.
The AP reported that Defense Attorney Aaron Jansen said the killing wasn't premeditated, nor was the accidental shooting of two nearby men. The attorney argued that prosecutors were overreaching by charging Holder with first-degree murder and attempted murder charges of the other two individuals. Jansen called the shooting a moment of passion and said the accusation of being a snitch triggered Holder.
Hussle was survived by his longtime partner, actor Lauren London, their 5-year-old son, and a 13-year-old daughter from a previous relationship.
Copyright 2022, BrightPress.org