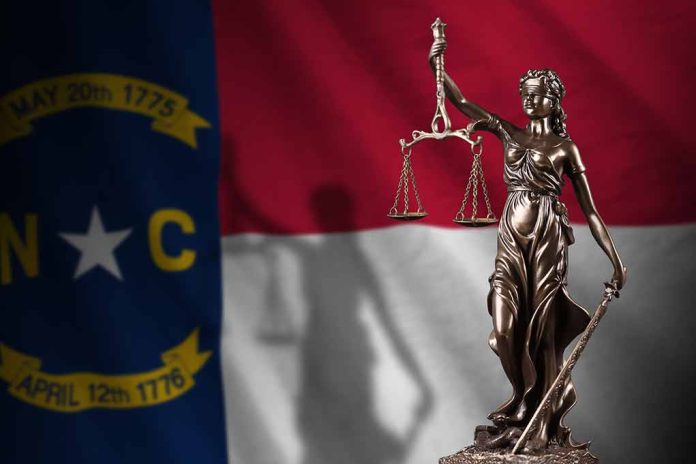 (BrightPress.org) – Republicans are looking to ban abortions past 12 weeks of pregnancy in North Carolina, and they may be able to override the governor's veto to do it. Last week Governor Roy Cooper (D) issued the veto over the weekend on Saturday, May 13th on Senate Bill 20, which bans abortion after 12 weeks except in cases where the mother's life is at risk, or cases of rape, incest, or severe birth defects.
The state House will vote this week to override the veto, with the Senate expected to follow suit, as the Republicans hold large enough majorities to accomplish the feat. 
Cooper is relying on defection from the Republican majorities, as he said during his rally on Saturday, "if just one Republican" breaks ranks to vote with the Democrats, the legislation can't pass. He called out folks at the rally to "make calls, send emails, to write letters" in order to put pressure on Republican lawmakers. 
In response, majority leader Sen. Phil Berger suggested Cooper was "feeding the public lies" about the bill, which leaves women the entire first trimester to make their reproductive health decisions. For some reason, Democrats react hysterically any time you attempt to put restrictions on murdering the unborn. Berger added he looks forward to a prompt override of the veto. 
During his Saturday rally, Cooper called the legislation an attempt at "banning abortion," which isn't true. Abortion would still be available in North Carolina for up to 12 weeks for any reason, and afterward, if the life of the mother was at risk. Currently, the limit is 20 weeks in North Carolina or 5 months of pregnancy. One would think the decision to have a child is made before engaging in the behavior that results in one instead of months after the fact. 
North Carolina had an uptick in out-of-state residents coming into the state for abortion services in the wake of Roe v Wade being overturned last year. Many surrounding states had automatic bans at 6-12 weeks that were triggered by the repeal. 
Copyright 2023, BrightPress.org