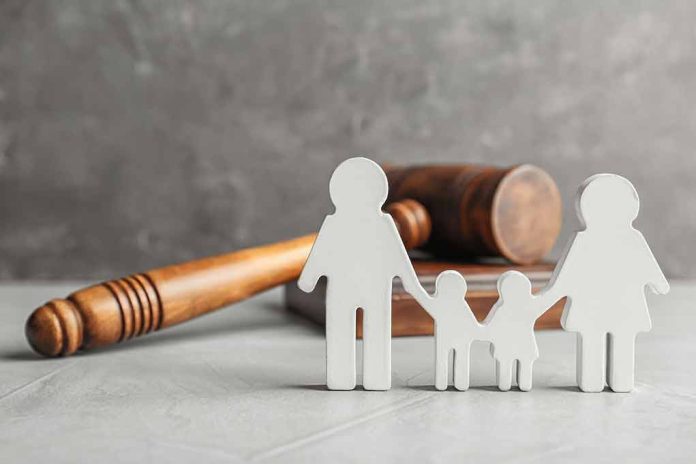 (BrightPress.org) – A bill making its way through the North Carolina legislature would dramatically increase the penalties for exposing children to drag performances, which it calls obscene. Their state Senate unanimously approved the measure which would enhance punishments for folks who expose children to such material. The punishment would be increased from probation, fines, and community service to include jail time if the Republican-led bill is signed into law.
The bill would raise the felony up one legal level for offenses committed intentionally in the presence of children under the age of 18. It would allow first-time offenders to be given jail time at that level. Existing state law defines obscene material as "offensive adult-themed content, lacking literary or artistic merit, or graphic descriptions of prurient adult behaviors." Drag performances including scantily clad queens could qualify, but the measure isn't intended to target them explicitly. 
The bill will cover pornography and drag shows if the Republicans succeed. Republican State Senator Buck Newtown said his party's bill would update the law to account for some of the "more disturbing trends" that have advanced in recent years. He added that he believed our wider culture was headed in "the wrong direction" and their bill protects children from "corruption." 
Some folks are concerned that the prohibition would prevent "respectable drag events" without elaborating on what those entail. Republicans countered on Monday, May 1st, detailing a drag show in March at Forsyth Community College which elicited complaints and controversy from parents and media. A separate bill is working on addressing drag shows specifically and emulates restrictions on performances for children recently passed in Tennessee. 
Democratic Sen. Lisa Grafstein said that she believed the law neither targets specific types of entertainment nor expands the definition of obscene materials, and as such it isn't targeting any specific group or performance. She also proposed an amendment to the bill that would add a civil liability for any business or organization that distributes obscene or pornographic material without verifying that the individual buying it is 18 years of age. Those organizations would also pay a privilege tax. That could impact websites that offer pornographic material for free without verifying users' age first. Republican leadership put the amendment on hold using a parliamentary procedure so the bill could be voted on separately. Leadership wanted more time to examine and discuss the amendment. 
Copyright 2023, BrightPress.org