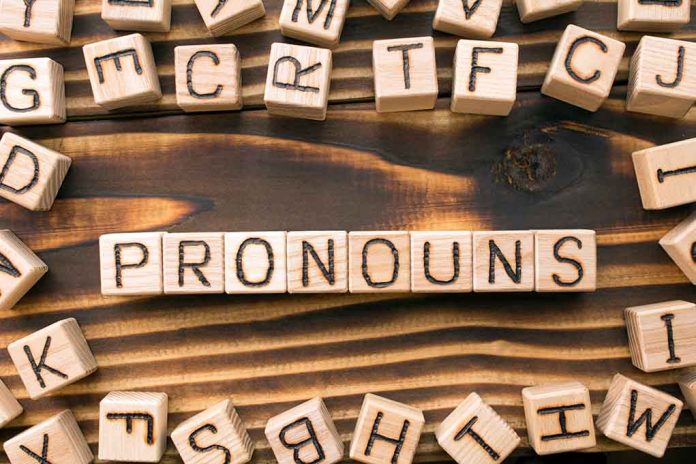 (BrightPress.org) – A controversial bill about pronoun use has passed the North Dakota House and awaits a signature from Republican Governor Doug Burgum. The bill had previously passed the Senate last month and was passed with a large margin of 60-32 on March 22nd.
Once signed by the governor, the new law would limit the use of pronouns to reflect the biological gender of the individual in all public school or state agency settings. Commentators are unsure about what to expect from Burgum. In 2021, he vetoed a bill to limit transgender students from participating in the sports league of their choosing. He has yet to publicly comment on this latest bill.
Sentiment is rising across the U.S. against gender-bending the youth, the practice of indoctrinating and then quietly encouraging kids to experiment with dressing or behaving like the opposite gender. Much of this is happening in public schools as young, largely female teachers believe they are "doing the work" of progressive 'education.' In reality, their activism is causing harm and confusion to kids while simultaneously negatively impacting their educational experience.
Wyoming became the 19th state last week to ban transgender individuals from choosing their preferred gender team. Men play with men, women play with women, and that's the end of it. Transgender activists are welcome to play, but not on the team of their choosing, like everyone else. Demanding to play on a specific team with opposite-gender players is a privilege, not a right, according to conservatives.
Democratic State Rep. Josh Boschee of Fargo called it discriminatory and implied it somehow suggested trans people "don't have value" in North Dakota. Hyperbole, much? Republican Rep. SuAnn Olson of Baldwin suggested the whole pronoun situation is new and taxing on public servants like teachers. Calling it "common sense," she approved of the bill.
The bill wouldn't criminalize the use of alternative pronouns, but it would require approval from the student's parents and a school administrator first.
Copyright 2023, BrightPress.org