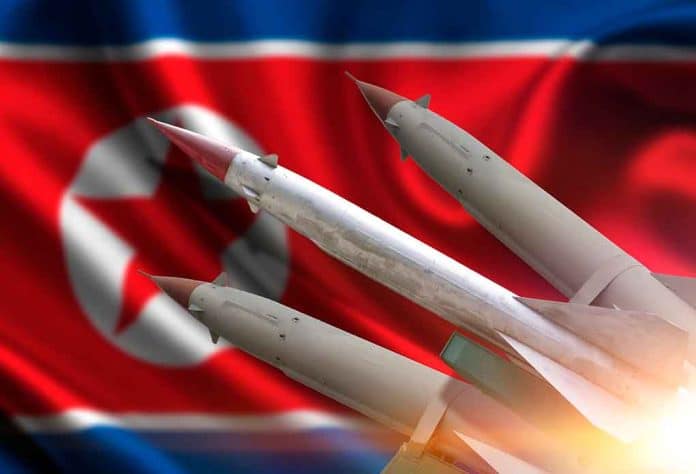 (BrightPress.org) – While the international community deals with the Russian war in Ukraine, an old foe is rearing its head once again. In 2020, North Korea revealed a new intercontinental ballistic missile that was larger than before. Since the beginning of the year, the Hermit Kingdom has launched nine rounds of ballistic missile tests to show the world its emerging military capabilities. UN Security Council resolutions prohibit North Korean dictator Kim Jong-Un from firing ICBMs, but that's not stopping him.
On Thursday, March 10, US officials said North Korea fired two long-range ICBMs and warned a full-range test would likely follow. Representatives believe the missiles could easily hit the US West Coast. The Pentagon believes the small communist nation fired the rockets to test them before conducting a test at full range at a later date. Experts say North Korea may launch a powerful ICBM toward space to disguise the test's purpose.
BREAKING: Two North Korean missile launches in recent weeks were test firings of a powerful new long-range ICBM, full-range test could soon follow, U.S. official says. https://t.co/sIXW9ze6q9

— The Associated Press (@AP) March 10, 2022
The Pentagon placed military forces in the Pacific in a state of enhanced readiness. North Korean officials said launches conducted on February 26 and March 4 were preparatory to test cameras the nation hopes to fit on future spy satellites. On Friday, the United States said it would announce a new round of economic sanctions on North Korea. The US hopes to make it more difficult for North Korea to gain access to technology for its weapons programs.
Copyright 2022, BrightPress.org