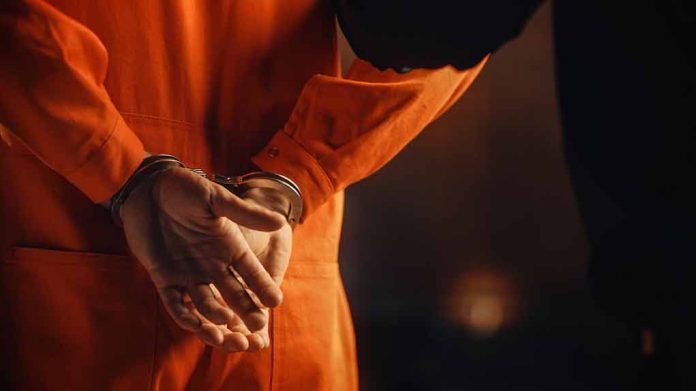 (BrightPress.org) – Dairo Antonio Usuga, 51, was sentenced to 45 years after being convicted in a U.S. court for a litany of crimes related to drug trafficking, cartel activity, and numerous murders. Known on the street as Otoniel, he was considered one of the worst drug traffickers in the world. Colombian President Ivan Duque called him comparable exclusively to Pablo Escobar, the famed former boss of the Medellin cartel.
During sentencing, he admitted responsibility for his misdeeds through a court translator. He apologized directly to the governments of the U.S. and Colombia as well as the victims of crimes that he was involved in.
Duque called him "the most dangerous drug trafficker" alive today, elaborating that Usuga had murdered community leaders, abused boys, girls, and teenagers, and was responsible for the murder of policemen.
Earlier this year, Usuga pleaded guilty to charges relating to his trafficking activities, he admitted he helped smuggle tons of cocaine into the U.S. and acknowledged the bloodshed and violence that was involved. Prosecutors agreed to not seek a life sentence in exchange for extradition in a negotiated agreement with Colombian officials.
Usuga's defense elaborated on his origins in the slums of Colombia, and how he was recruited into the trade at age 16. They explained how he had lost friends and colleagues over the years which hardened him into tolerating violence. He also advised young people to avoid taking the path he had.
U.S. District Judge Dora Irizarry suggested that folks always have a choice. She grew up in the South Bronx, surrounded by gang activity, and told the drug lord that environment is not an excuse for the choices we make as individuals.
Colombian cartel activity has claimed 1 million lives and displaced millions more according to the country's data. Attempts to resolve conflicts and restore peace have temporary impacts as poverty in the area is overwhelming and creates desperation in those who are struggling.
Usuga was captured in Colombia in 2021 after being hidden in several rural safehouses. There was a $5 million bounty for his capture sponsored by U.S. authorities.
Copyright 2023, BrightPress.org