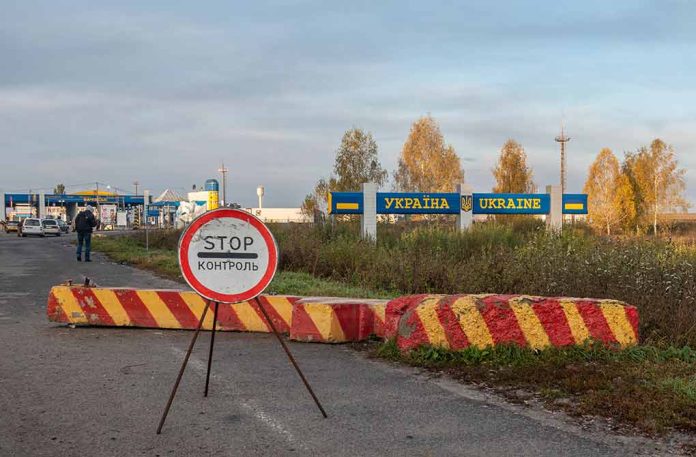 (BrightPress.org) – UN Inspectors at the Zaporizhizhia nuclear power plant in Ukraine found explosive mines laid outside the power plant in a military-controlled zone to which they were denied access by the Russian military. The plant is currently under the control of Russia after the territory was taken during the war.
The UN Inspectors are from the nuclear monitoring agency, and their presence was a negotiated deal between Ukraine and Russian officials to maintain the integrity of the plant and keep it from suffering damage which could cause power loss to Ukraine as well as severe environmental damage should a meltdown or leak of radioactive material occur.
Director General Rafael Grossi of the International Atomic Energy Agency (IAEA) reported that his team observed "some mines" in the space between the exterior and internal perimeters where they had been denied entry by the Russian military.
Grossi said that the detonation of the mines would not pose a direct threat to the infrastructure at the power plant due to their lack of proximity and explosive potential. He did add that their presence adds to the psychological stress of plant operators and is inconsistent with international safety standards for operating a nuclear facility.
Battles around the site have been a point of concern since Russia conquered the area in the spring of last year. After discussing the mines with plant operators, they reported that the decision to deploy them was a military decision and the space in which they are laid is also controlled by the military. IAEA inspectors have been on site since the fall of last year to monitor the situation due to an agreed settlement between Kyiv and Moscow.
Lately, the two sides have taken to accusing each other of plotting to destroy the facility. Similarly, both sides have accused the other of destroying a dam that unleashed flooding, cut power, and forced the evacuation of Russian citizens. The destruction of the Nord Stream 2 pipeline was also a point of contention, with accusations flying wild.
Copyright 2023, BrightPress.org