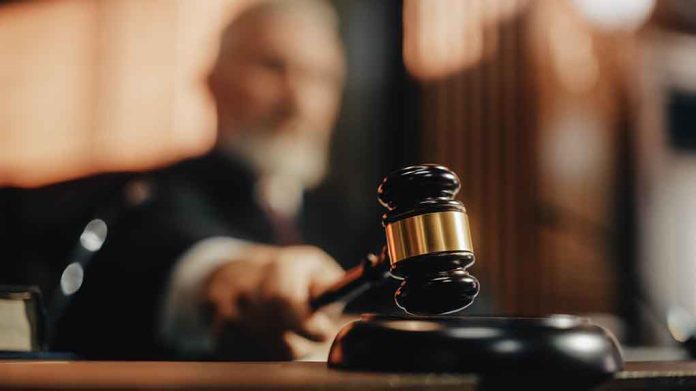 (BrightPress.org) – A federal judge has shot down New York's "Hateful Conduct Law" which tried to regulate online "hate speech" in places like Twitter and Facebook. US District Judge Andrew Carter Jr. ruled in favor of plaintiffs Rumble and legal blogger Eugene Volokh in their challenge to New York Governor Kathy Hochul's pet project and issued an injunction to block further enforcement.
She signed the clear constitutional violation against free speech protections in June 2022, proclaiming proudly that New York state was "requiring social media networks to monitor and report hateful conduct."
Judge Carter explained that the law forced social media companies to define hate speech, to foster an environment on their platforms that chills unbridled freedom of expression for their users, and failed to give a reason the government had any business regulating these companies in this manner. He also reminded Hochul that the government has a duty to protect free speech, "even where that speech is offensive or repugnant."
Isn't it strange how people seem to just ignore established laws, including legislators and governors? In this case, Hochul and NY Democrats ignored the First Amendment in the Bill of Rights! How flagrant can they get?
California has a similar law signed last year by Democrat Governor Gavin Newsome, paving the way for further legal challenges or a showdown at the Supreme Court. Crucially Hochul advanced this law at the same time simultaneously with new gun control legislation in New York State, despite the text of the second amendment which makes it clear that regulating access to firearms is also unconstitutional.
Hochul has been presiding over a New York state in decline. The impact of the lockdowns and mandates drove many to leave the state for more freedom-loving locations like Florida and Texas. Additional 'reforms' to criminal justice like no bail requirements and a willingness of DAs to ignore certain crimes or certain suspects have led the state to suffer increased crime, especially in New York City.
The departed are often wealthier folks of means who take their tax payments with them. Their main complaints were high taxes, street crime, and a pathetic excuse for public education.
Copyright 2023, BrightPress.org