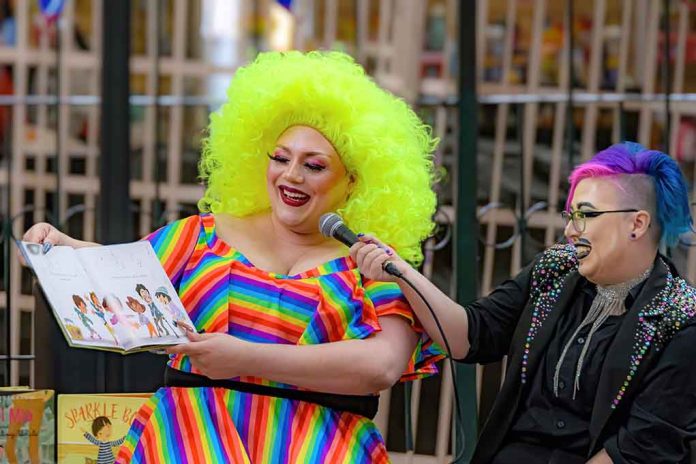 (BrightPress.org) – A cadre of New York State Democrat politicians will show their support for a Drag Queen Story Hour event on Sunday, March 19th by showing up in person. Radical Leftist State Senator Brad Hoylman, New York Attorney General Letitia James, and a slew of New York City Councilors will be in attendance. That seems to have rankled some radical leftists, claiming that AG James is too "pro-cop" for their liking.
James posted an announcement with Holyman online that garnered various criticisms from both the left and the right of the political spectrum. While those on the right challenge the utility or suggest there's active harm caused by Drag Queen Story Hours, those on the left are mad that cops and politicians are involved at all.
Hoylman invited families with kids but specifically decried protesters as hate-fueled bigots. It makes sense that radicals would want access to children and liberal families who are generally tolerant and avoid having to hear criticism from adults who object to the practice. In typical fashion, Democrats like Holyman label any criticism as "hateful" or "violent" in an attempt to silence the discussion and shame their opposition into acceptance.
Activists for the group "Queer Spaces" will attend "to shield kids and their adults [see the reversal there?] attending the drag queen story hour from fascist harassment, militarized police, and opportunistic politicians who consistently enable violence against our queer community," per their internal communications obtained by The Post Millennial.
The flier promotes the defense of drag reading for kids as well as "a celebration of queer life and history" up the street. I wonder if they know who Fred Sargeant is. In pure communist fashion, the activists are seizing the reins of power from law enforcement and the political system by claiming they're replacing politicians and police – the technical term for that is "silent coup" by the way.
Drag Queen Story Hour events have become lightning rods for the culture war as leftists increasingly deploy violence and deceptive rhetoric, while conservatives simply don't think sexualized entertainment of any sort is good for kids. Many adult gay men and women agree with them.
Copyright 2023, BrightPress.org