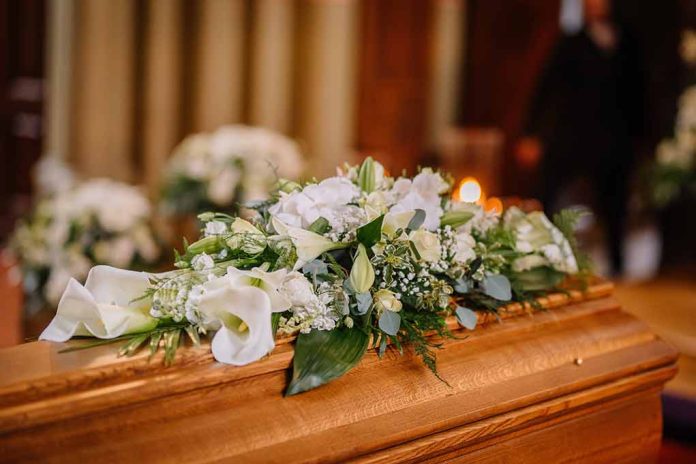 (BrightPress.org) – The body of a chef who had worked for the Obamas since their time at the White House was found in a lake in Martha's Vineyard. Tafari Campbell, 45, was seen going under the water after struggling to remain afloat, according to witness accounts to the authorities. He was reported missing immediately on Sunday evening, and his body was found a day later on July 24th.
Campbell had been paddleboarding in the Edgartown Great Pond, a brackish body of water and popular recreational lake in Martha's Vineyard. The Obamas were reportedly not home at the time of his disappearance.
The Obamas stated in the wake of the tragedy, they said he was a "beloved part of our family," who possessed a passion for food and utilizing it to bring people together. They called him a "warm, fun, extraordinarily kind" man who improved the lives of the people he spent time with. They added that they were heartbroken by his loss and called Campbell "a truly wonderful man."
Campbell had worked as a sous chef at the White House until leaving the role to work for the Obamas in a personal capacity in 2016.
Divers began the search for him after police received a call about a man who was seen going under the water after struggling. He was not seen resurfacing, leading authorities to expect the worst. Massachusetts State Police reported finding his body a day after beginning their search.
Campbell was reportedly visiting Martha's Vineyard according to the police. He normally lives in Dumfries, Virginia.
Campbell is survived by his wife, Sherise, and two twin boys. There's no word on his funeral arrangements, but his body will be returned to his family in Virginia.
Obama is simultaneously celebrating the life of President Harry Truman for desegregating the federal government in the wake of World War 2. Prerecording remarks from the President will be aired at a Harry Truman Civil Rights Symposium over the weekend of July 26th-28th in Washington, D.C.
Copyright 2023, BrightPress.org