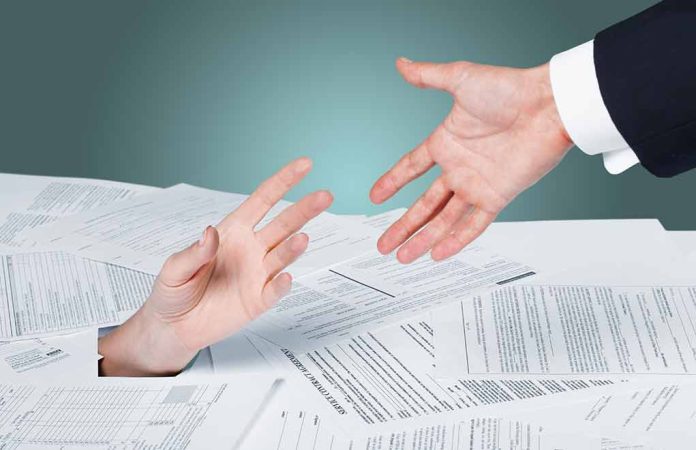 (BrightPress.org) – A wave of travelers looking to go international after the end of pandemic travel restrictions has created a severe backlog in the application process for U.S. passports. Required processing time has jumped several times in the last year after more and more U.S. citizens applied to get their documents, which are required for traveling overseas.
If you apply for a passport now, your current wait time hovers between 10 and 13 weeks. If you pay an extra fee for their expedited service, you can cut it down to 7 to 9 weeks. The backlog stems from the lull during the pandemic for travel documents to the immediate rush that followed. As time has passed, things have only gotten worse as more and more people seek to travel internationally.
The problem has gotten to the point where citizens have called to complain to their Senators, resulting in legislation from Sens. Pete Ricketts (R-NE) and James Lankford (R-OK). That package would create a tracking system for applicants to monitor the progress of their documents and a maximum 12-week processing time. The rule changes are getting embedded in the next National Defense Authorization Act (NDAA) which is an annual omnibus bill ostensibly for defense spending which generally picks up a lot of smaller line items like this one.
Lankford's office has traditionally aided a few dozen people with facilitating their passport applications every week, during the past few months that number has grown to one to two hundred per week. He's not the only senator seeing an uptick, Sen. Bob Casey (D-PA) has 1,400 people they've helped this year when at the same time last year that number was closer to 300.
The State Department expects 25 million people to apply for their passports or get a renewal this year, which is up from 22 million for all of 2022. When you consider it only took 4 to 6 weeks to get your passport in the pre-pandemic period, the severity of the problem becomes apparent.
Copyright 2023, BrightPress.org