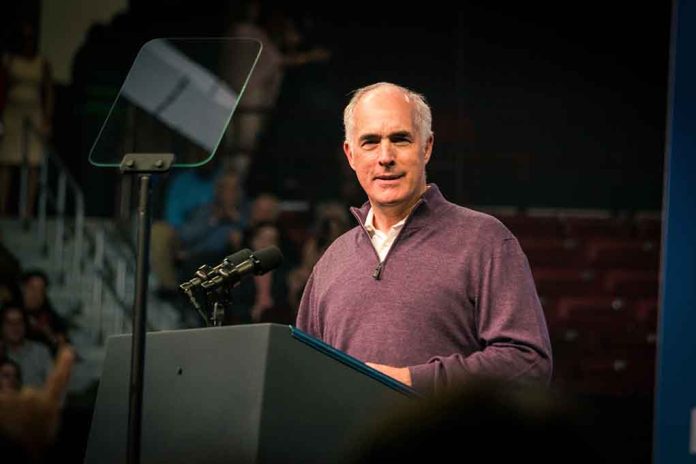 (BrightPress.org) — Pennsylvania Senator Bob Casey (D) has announced a prostate cancer diagnosis with an "excellent prognosis" in a statement published Thursday, the 5th of January 2023. He anticipates surgery at some point in the next few months and is reporting an anticipated full recovery thereafter.
"While this came as a shock, I can report that I have an excellent prognosis," Casey, 62, said in a statement. He additionally thanked his family for their unwavering support and exceptional medical care from his doctors.
Sen. Casey also said he anticipated "minimal disruption" in his ability to serve the 118th Congress and that he was "looking forward to the work ahead." Casey serves on the Senate Finance, Health, and Intelligence committees and has been in the Senate since 2007.
Sen. John Fetterman (D-PA) is his closest colleague in the Senate and wished him well while expressing sentiments of support throughout his upcoming ordeal. "I'll be right there for him during this," Fetterman said. No stranger to medical problems, Fetterman suffered a stroke last year that many claim impair his ability to function as a senator.
Sen. Cory Brooker tweeted "I pray for a successful and swift treatment and recovery," adding that "he'll beat this." Pennsylvania Governor-elect Josh Shapiro (D) said Casey is "a fighter for all Pennsylvanians" whom he was "proud to call [sic] a dear friend."
This is Senator Casey's third time serving in the Senate, and he will be up for re-election again in 2024.
Cancer is often a problem for aging men, the dominant cohort in congress. Rep. Jim Hagedorn (R) passed away in February 2022 after battling kidney cancer for years. He was able to serve as a representative for his district up until his passing. Virginia Rep. Donald McEachin (R) passed after many years of battling colorectal cancer in November 2022.
Copyright 2023, BrightPress.org