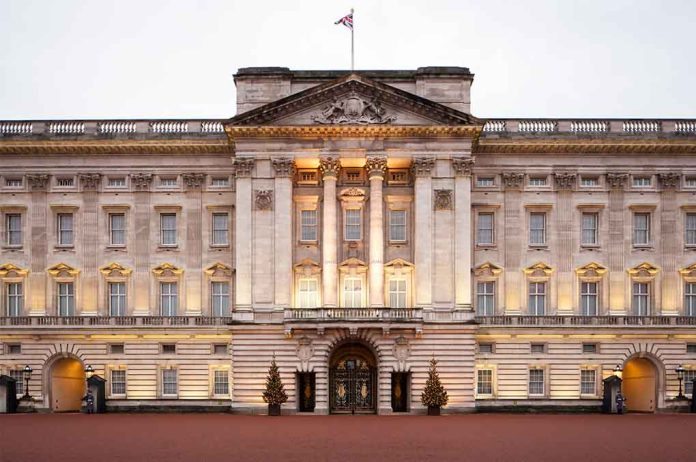 (BrightPress.org) — It may be that one of the very first things you see in Harry and Meghan's Netflix documentary is getting fact-checked, with Royal sources allegedly challenging the notion they were approached with the chance to address the accusations made in the series but declined.
Multiple reports claim palace sources have hit back at Harry and Meghan's salacious Netflix documentary, with the opening assertion of the series that members of the Royal Family had been given a chance to comment on claims made but chose not to be challenged as a falsehood.
The Royal palaces have officially stated they will not be commenting on any aspects of the Netflix shock doc, which was released today, leaving the informal channels of 'Royal insiders' and 'palace sources' — all unnamed and consequently all but impossible to adequately verify — as the only means of getting Royal reaction to the sensational claims made.
Reports cite a "Buckingham Palace source" responding to a title card in the first seconds of the first episode of the Harry and Meghan program, which reads, "Members of the Royal Family declined to comment on the content within this series," which made clear that in their view this was not true. Hours after the first three episodes began streaming, royal officials in London insisted they were never asked to respond.
The source was clear that neither Buckingham Palace, Kensington Palace, nor any family member was approached for comment on the content of the Duke and Duchess of Sussex's Netflix series.
The Palace said they contacted both Archewell Productions and Netflix to verify the email's authenticity but received no response.
In the absence of any verification, they felt unable to provide any response, it is understood.
Netflix continues to insist it had given Royals a chance to respond to allegations.
Prince Harry and Meghan Markle's docudrama aired on Netflix three months after the death of Queen Elizabeth II. Prince Harry pushed racism allegations in the show and made clear his intention to fight the media.
Meanwhile, eagle-eyed observers may have noted his unusual choice of silk necktie, showing what appears to be an axe motif.
Copyright 2022, BrightPress.org