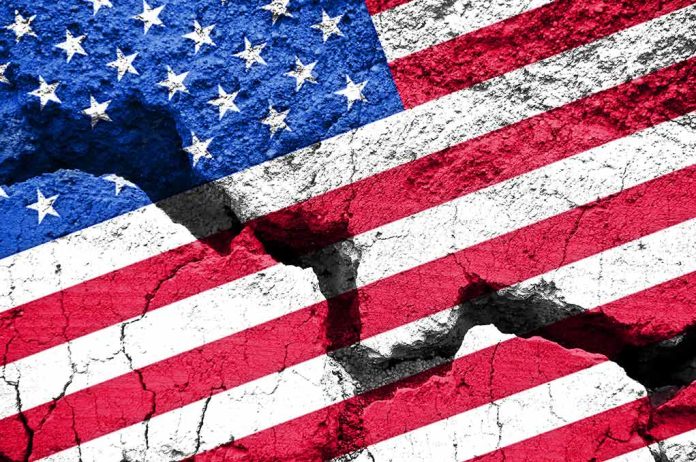 (BrightPress.org) – Young adults in America and Canada are taking to their social media accounts to lament the difficult financial position they've been put in by inflation. Many appeared frustrated and depressed regarding the difficult financial positions they're in struggling to meet their basic needs like paying for rent and gasoline. One user on TikTok begged the question of how anyone could afford "life right now."
Wall Street Silver is a popular Twitter account with over 1M followers that discusses economics and often portrays controversial perspectives. He shared a compilation of TikTok videos where users shared their personal struggles with inflation and meeting their basic needs.
The video opens with a user asking how people were able to afford life right now. Another woman described her attempt to pay every bill she had and the struggle has left her living paycheck-to-paycheck. A Canadian woman described her current state of despair, being unable to meet all her basic needs while making $34/hour. Crying in her vehicle, she said she "can't function." She then described how her paycheck goes to pay her car loan, some "little bills" and the cost of food.
Another woman from Canada described feeling "so much despair" due to her financial struggles, despite having a safety net of friends and family she can stay with. Another young 24-year-old woman from Ontario was asking about the pros and cons of moving to America. She complained that her universal healthcare was pointless as it takes a year for her to see a mental health professional or a dermatologist. Obviously frustrated, she said she might as well pay for insurance.
One man examined housing prices from 1995 to 2019 and 2023. He compared interest rates, home prices, and down payments and showed that average income was static from 2019 to 2023. The price of houses doubled, however, making monthly payments a much more substantial chunk of buyers' income.
Many of the videos showcased food inflation, laying out a meager purchase with a handful of items that totaled $100. One content creator said that it wasn't even enough to feed himself for a week.
Copyright 2023, BrightPress.org