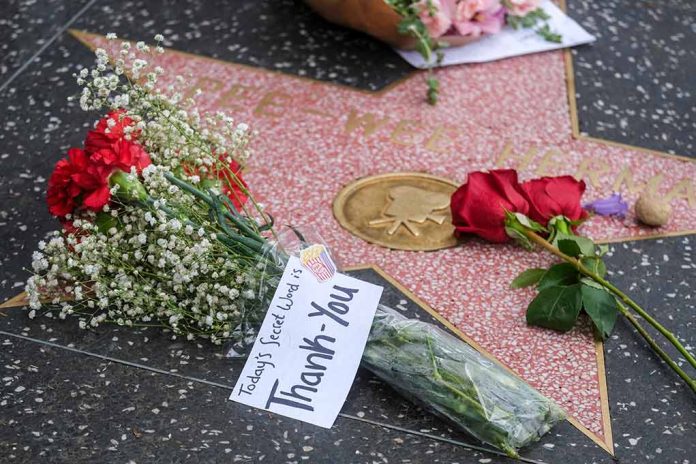 (BrightPress.org) – Paul Reubens, also known as Pee-wee Herman, died at age 70 after a private six-year battle with cancer. Reubens's alter ego, Pee-wee Herman, was a wacky fantastic energetic character that had a run across multiple films and a TV show until Reubens's career was derailed by an incident where he was caught exposing himself in an adult film theater.
His death was announced in a note published on the actor's Instagram page. In the note, he thanked his fans for years of support and said he enjoyed making art for them. He also wrote that he'd been facing a battle against cancer privately for six years.
Reubens created the character during his early career struggling as a stand-up comedian in Los Angeles. Featuring a grey plaid suit and a red bow tie, Reubens as Pee-wee had a trademark voice and cadence that gave him the presence of an exaggerated man-child. His hit stage act became an HBO series targeted in 1981.
Tim Burton then featured his character in his first film, Pee-wee's Big Adventure (1985) which was hailed by critics as well as a smashing box office success, establishing Pee-wee in the cultural canon as classic 1980s Americana. The sequel Big Top Pee-wee (1988) didn't do as well. Pee-wee was also featured on CBS on a morning show for children called Pee-wee's Playhouse (1986-1990).
Then in 1991, his career came to a screeching halt when he was arrested for public indecency at a theater in Florida. The association of the child-friendly Pee-wee with Reubens being arrested for adult crimes tarnished his image in the entertainment industry for decades. In 2010, he came back doing Pee-wee once again on stage in LA and eventually on Broadway. The success was largely in part to the participation of long-time fans and heralded a third film, Pee-wee's Big Holiday on Netflix in 2016.
Reubens had also given supporting roles in other films like Tim Burton's Batman Returns (1992) where he was featured as the father of the Penguin.
Despite his failings, Reubens entertained generations of adults and children with his upbeat attitude and zany antics as Pee-wee Herman. He'll be remembered as one of many cultural icons from the 1980s.
Copyright 2023, BrightPress.org